By
William
- 7 June 2022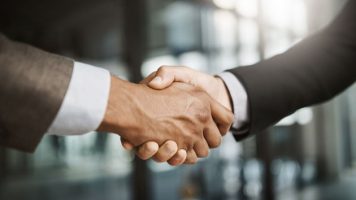 Swifty has come to an agreement to acquire UKGC-suspended bookmaker, Goldchip.
Swifty recently received its UK and Curacao gambling licences and has been in final preparations for the launch of its sports predictions app in the UK.
The launch will take place once Swifty receives its GLI certificate, which certifies that its software meets UK and International Gambling standards. The company expects to receive this in the coming weeks.
The acquisition has been made to speed up Swifty's route to market and obtain critical mass to drive the company's strategic growth plans, which include up listing to a major exchange as soon as possible.
Goldchip recently faced a compliance problem with the UK Gambling Commission which led to a temporary suspension of its gambling licence. The acquisition of assets by Swifty, which holds the required UK gambling licence, resolves this problem as Goldchip's clients are allowed to migrate to Swifty's licence with immediate effect.
Goldchip had revenues of $94m and a net profit of $1.75m in its 2021/22 financial year. Swifty is confident in its ability to grow Goldchip's revenue and bottom-line profit substantially during 2022 and onwards. By leveraging its own in-house software technology, Swifty expects to significantly reduce Goldchip's operating costs, thereby increasing profitability, and freeing up cashflow for growth.
The company employs fourteen permanent staff operating out of Leeds in the UK and Swifty has hired three UK industry experts to oversee the development of its sportsbook. The Goldchip team will be complemented by Swifty's fourteen-member in-house software development and implementation team.
Goldchip has nearly 750 high net worth VIP clients, including celebrities and sports stars. An extensive list of decorated Premier league footballers are Goldchip clients, including several household names.
Swifty hopes to grow this VIP sports book to 900 clients by the end of 2022. Simultaneously, Swifty will introduce its sports predictions app and casino in the near future to the Goldchip clients. Swifty is confident that it should obtain brand endorsements from several of Goldchip's stars.
The acquisition is being funded partly in cash, restricted shares and vendor finance.