By
Phil
- 14 September 2018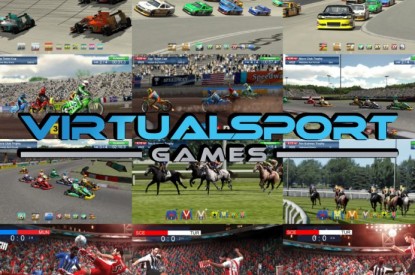 VSoftCo Ltd, a specialist software development company in the global virtual sports market, has entered into a multi-year agreement with Virtus Sports a market-leading supplier of virtual gaming content to the global gaming sector.
This partnership will see VsoftCo integrate Virtus' complete portfolio of virtual games onto the VSoftCo platform. This will include all ten of Virtus' leading racing products including horse racing, dog racing, and motor sports. The partnership is reciprocal and in time VSoftCo will also integrate its market leading football product that has recently been revamped with the launch of FL2019 to the Virtus Platform.
Simon Westbury, Chief Commercial Officer of VSoftCo said: "This partnership is very exciting for VSoftCo and one that we have been working on for some time. We are delighted that Virtus has chosen us to partner with them in the distribution of their virtual games content. We cannot think of a better partner to expand our business with and I am confident that our customers will be very excited to deploy Virtus Games market leading content."
Andrea Brecevich, Managing Director at Virtus said: "We are excited to bring our new and innovative set of virtual sports games to market with VsoftCo. The partnership gives us a critical mass of virtual games content that will only grow with time. We hope to disrupt the virtual sports market with new and modern product".
Related Stories