By
Lewis
- 21 October 2020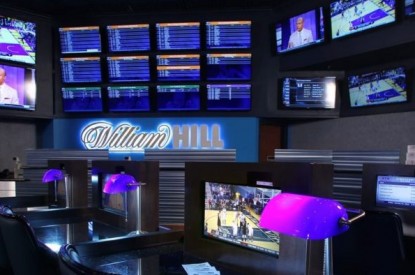 In the company's latest trading update, William Hill has posted a group revenue fall of nine per cent year-on-year in the third quarter. Online revenues rose four per cent in the UK and six per cent internationally, retail was down two per cent and US operations up 10 per cent.
Ulrik Bengtsson, Chief Executive Officer, commented: "We are very pleased with the trading performance of the Group, which has been borne out of the commitment, resilience and hard work of our teams across the business. I could not be prouder of them.
"We have moved the company forward with our relentless focus on our customers, enhancing the competitiveness of our product, and maintaining player safety as one of our highest priorities. We have reinvigorated the leadership team and they, in turn, have empowered their teams to deliver on our plans."
With respect to further local lockdowns in the UK, William Hill estimates that, on average, the closure of 100 shops for four weeks would reduce EBITDA by around £2m, excluding the benefit from any job support schemes for which the operator may be eligible. 10 per cent of William Hill's retail estate is located in regions where the local COVID-19 alert level is classified as 'very high' as defined by the latest Government disclosure. William Hill has committed to repay the Coronavirus Job Retention Scheme monies, amounting to £24.5m.
In Germany, a transitional regime has been agreed by 16 German federal states (Lander) in relation to gaming ahead of implementation of an Interstate Treaty in 2021. Several measures have been implemented, including deposit limits of €1,000 per month and the removal of live casino. The sports betting licensing process has also restarted and the operator is actively pursuing applications for those licences. With a multi-brand approach and returning advertising capabilities, William Hill anticipates the EBITDA contribution from Germany for 2021 will be reduced by around £10m after mitigations.
Sports content and the in-person retail experience were slower to resume in the US, with MLB, NBA and NHL only recommencing their 2020 seasons late in July. William Hill are now live in 14 states, having opened in Colorado, Illinois, Michigan and Washington D.C. during Q3 and Pennsylvania during October. Wagering growth was strong, taking 72 per cent of handle through mobile channels.
In September, William Hill accepted a £2.9bn offer from its US joint venture partner, Caesars Entertainment. Caesars has signalled that it plans to sell William Hill's UK and European operations, keeping its US arm to take advantage of the fast growing US sports betting market. Asked how this downturn in revenues might affect the deal between Caesars and William Hill, Senior Analyst at Third Bridge, Harry Barnick told us: "If the deal doesn't work out it's likely that Caesars would divest their 20 per cent stake in William Hill and find another suiter. Expanding the Caesars loyalty programme will be essential for establishing an omni-channel experience and for improving customer lifetime value".
"Whilst Caesars boasts a large active customer base, cross-selling into sports betting will be a challenge as the majority of loyalty members sit outside of the target demographic for sports betting. In comparison, DraftKings and Fanduel have a smaller number of total customers but a greater opportunity to cross-sell," concluded Mr. Barnick.