By
Lewis
- 4 March 2021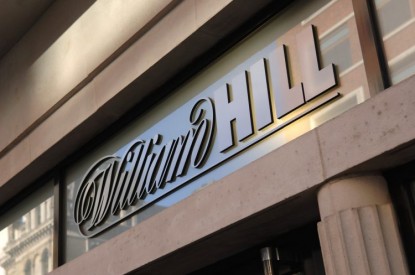 William Hill's total net revenue fell 16 per cent year-over-year in 2020 despite the operators's online business delivering a nine per cent growth.
International net revenue grew 16 per cent as the company expanded into new territories. Platform and product launches for the UK online sector benefitted the second half, generating record net revenue for the year of £503.2m.
Retail net revenue fell 51 per cent, US net revenue grew 32 per cent, with an adjusted operating profit of £57.3m – representing a 61 per cent decrease.
Statutory profit before tax was £51.0m, benefitting from a VAT receipt of £208.3m to offset the retail non-cash impairment of £125.7m and costs of £70.4m associated with the cash offer from Caesars Entertainment.
Ulrik Bengtsson, Chief Executive Officer, commented: "We began the year well and finished the year even stronger, highlighting the traction generated by our strategic focus on Customer, Team, Execution.
"In what was an extraordinary year I am immensely proud of how the Group has responded and the resilience we have seen in our performance. We prioritised the protection and safety of both our colleagues and our customers, and our employees went above and beyond for which I thank them.
"In 2020 we put our strategic plans firmly into action, diversifying our geographical footprint, expanding our team's capabilities and rebuilding our technology.
"We are embedding proprietary components across the platform architecture and are delivering a constant flow of new features including faster product experience, improved navigation and greater protection to our customers around the world.
"The performance in the second half is clear testimony that our strategy is bearing fruit. In the UK, the competitive position of our online offerings for both gaming and sports has been materially strengthened, and our omni-channel product is delivering encouraging early results.
"Retail has undergone regional disruption although where stores did re-open, they quickly traded towards pre-Covid levels.
"We are delighted with our International Online performance, where our investment in our product and technology is producing clear benefits, particularly in light of the regulatory headwinds in Germany and temporary restrictions elsewhere.
"We will continue to benefit from our agile marketing engine, and the recent agreement to acquire Alfabet S.A.S. in Colombia and our licence in Argentina both offer further promising growth opportunities in Latin America.
"The US traded well into the year-end, concluding the year with 19 per cent market share and delivering a profitable return. Our partnerships have ensured that brand awareness has risen, our product offering has expanded, and our end-to-end proprietary tech is facilitating rapid new state openings.
Mr. Bengtsson added: "As William Hill embarks on a new chapter, we will continue to prioritise the protection of our customers.
"The UK Government has commenced the gambling review and we will engage with the relevant stakeholders to encourage evidence-led legislation that finds the right balance to keep our customers safe within a well-regulated ecosystem, to secure the tax base and to secure the industry.
"The William Hill brand remains highly regarded and is well-positioned for its future under new ownership. I am indebted to my colleagues and employees, who have made this happen and realised such value for our shareholders."