By
William
- 12 December 2019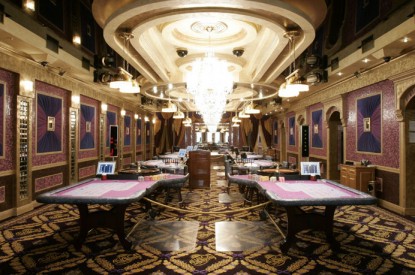 A draft of the Ukrainian gaming law (Draft Law) has provided an outline of the gambling regulations to be introduced in Ukraine when the existing gambling ban has been lifted.
The Draft Law, which is yet to be officially adopted, includes provisions for casinos, sports betting, slot machine halls, poker and lotteries. Each activity will require a respective license to be issued by a gaming regulator that is yet to be created. The Draft Law sets out ten different types of licenses which may be granted and the limits to which each license will be issued.
A license can be obtained through an application provided the applicant has previously won an electronic auction held by the regulator. The Draft Law does not state any limitations for entities participating in these auctions and specifically states that participation of non-Ukrainian legal entities is allowed. Auction participants must pay a guarantee fee and the result of the auction should determine the annual payment for the specific license. Whilst the Draft Law establishes the starting bids for each type of license, the new regulator will be able to increase the starting bid price at its discretion.
The Draft Law stipulates that applicants must be compliant with a set of requirements established specifically for potential operators. Operators must be incorporated into and act under the laws of Ukraine, operators' charter capital should be no less than 30 million hryvnia (approximately €1.1m) paid in cash. It is forbidden to fund the charter capital with money deriving from budgets, loans, mortgage or unknown origin. The Draft Law also outlines a series of documents and information which must accompany any application for a license to demonstrate compliance.
Land-based casino licenses will only be allowed in the capital of Kyiv for 5-star hotels with no fewer than 200 rooms at a starting bid of €1.35m, whilst for other cities the room limit is 150 with a starting bid of €900,000. For cities with a population above 500,000, 10 gaming tables (with two being roulette tables) and 50 slot machines are permitted. For cities with a population less than half a million, five gaming tables (one being a roulette table) and 20 slot machines are allowed. The minimum number of employees is 50 and casino premises must be at least 500 square metres. The total number of available licenses is 20, but the Draft Law provides that the number of licenses may be increased if a new hotel that includes a casino is being built. Holders of the land-based casino license are able to hold poker games in their casinos, but not poker tournaments, which requires a separate license.
Ten licenses for sports betting, both online and land-based, together with online casinos, are available at a starting bid of €900,000. The number of land-based betting shops is limited to 800, with 32 licenses in Kyiv, 16 licenses in Odessa, Kharkiv, Dnepr and Lviv (but no more than 40 betting shops in each city), and 32 licenses in other cities with no more than 20 betting shops in one city. Holders of the license will be able to accept both Ukrainian and non-Ukrainian online players, but the domain name used for online sports betting and online casinos should be in the .UA domain zone and software should be tested and certified by the relevant Ukrainian state body. As with the land-based casino license, it is forbidden for holders of this license to hold an online poker tournament without the relevant license.
There are a total of 160 land-based slot machine hall licenses: 60 for Kyiv, 40 for Odessa, Kharkiv, Dnepr and Lviv (with no more than 50 slot machine halls in each city) and 60 licenses for other cities with a maximum of 20 slot machine halls per city. This is to ensure the number of slot machines does not exceed more than one for every 1,000 people across the population of Ukraine. The starting bid is €270,000 and the license may only be carried out within special gaming zones. In Kyiv, this includes 5-star, 4-star and 3-star hotels with no fewer than 200 rooms. For other cities, the same hotel star rating as Kyiv applies but with a 150-room limit. For cities with a population above 500,000, the minimum area of the slot machine hall must be 300 square metres and for cities with less than half a million people 150 square metres.
There are five licenses available for land-based poker clubs and another five for online poker, with each license type opening for a bid of €45,000. The main limitations for the land-based poker club are rather standard; poker tournaments may be held both within and outside of poker clubs, whilst the maximum length of tournaments held outside of poker clubs is limited to two weeks and only one may take place within six months of another. For online poker, it is possible to accept both Ukrainian and non-Ukrainian players and the domain name must be in the .UA zone.
Once a main license has been obtained, there are a number of ancillary licenses outlined in the Draft Bid, including casino gaming tables, roulette tables, slot machines, land-based betting shops and betting machines. The number of land-based betting shop licenses is limited to 80 and the other ancillary licenses are unlimited in number. The starting bid for a casino gaming table license is €52,500, €27,200 for a casino gaming table license, €27,000 for a land-based betting shop license, and €1,050 for a betting machine license. The starting bid for a slot machine connected to the online monitoring system is €1,050 and one not connected is €2,100.