By
Phil
- 3 October 2019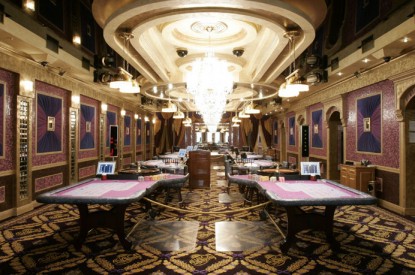 Details of Ukraine's proposed new gambling sector have emerged with a draft bill including provisions for casinos in hotels, slot halls, sports betting and online gaming.
Casinos will only be allowed in the capital of Kiev in hotels with over 200 rooms. Hotels in smaller cities such as Odessa, Kharkiv, Dnipro and Lviv will need to have at least 120 rooms to open a casino. According to the draft, a casino license will cost UAH38m ($1.5m) for operating a casino in Kiev, UAH25m for a casino in one of the four other cities with a population of a million or more and UAH12.5m for a casino in smaller towns v.
Slot halls will be allowed to open with a top limit of 250 slots as long as they are not near schools, churches, hospitals, residential apartments and public buildings. The plan is to cap the number of slots in the country at 40,000. Licences for slot halls will cost UAH7.5m (US$0.3m) with poker rooms costing UAH1.3m (US$50,000).
The draft suggests the potential of 800 sports betting shops being offered to 80 different companies with Ukraine companies reserved for at least 32 of these. A maximum of 40 betting shops would be allowed in any one city with operators being allowed to operate no more than 10 each. A sports betting licence will cost UAH750,000 (US$30,200).
A gambling regulatory board will be established with a Chairman and six Commissioners. The government will retain ownership of the lottery.