By
Phil
- 19 May 2020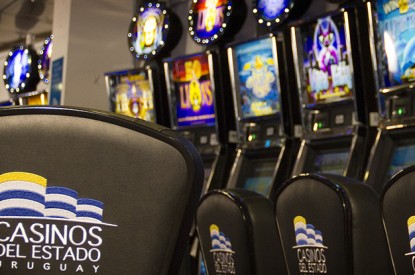 Uruguay casino group Casinos del Estado, which currently runs 32 casinos throughout the country, is closing in on a protocol to reopen all of its gaming floors.
Gustavo Anselmi, General Director of Casinos del Estado, said: "We are finishing the protocol. It has already been presented to the gaming room's union, we have received their comments on it, and we are making new contributions. On Friday this week we will send it to the Ministry of Public Health (MSP). After the MSP responds, it will go to the expert committee and they will say when t will be possible to get back to normal in casinos. Today I don't have a date; that depends on them."
Casinos hope to reopen with a '50 per cent limit on capacity.' Slot machines will be separated from each other in order to comply with the social distancing recommended by the government.
In addition, to enter the casinos, people must comply with strict hygiene measures. "At the entrance there will be a stand with alcohol gel and a mat to wipe off the footwear. All those who enter, public and officials, will have to do it with face masks. Furthermore, everyone will get their temperature controlled," Mr. Anselmi added.
The casinos, which have been out of operation for almost two months, have 1,100 employees of which 950 of them are dedicated solely to the casinos
Casinos del Estado currently operates 32 casinos throughout the country: Casino Atlántida, Casino Carmelo, Casino del Sacramento, Casino Nogaró, Casino Piriápolis, Casino Rivera, Casino Salto, Casino Victoria Plaza, Sala Punta Shopping, Sala 18 de Julio, Sala Anexa Victoria Plaza, Artigas Room, Chuy Room, Colonia Centro Room, Durazno Room, Florida Room, Fray Bentos Room, Géant Room, La Paloma Room, Las Piedras Room, Melo Room, Mercedes Room, Minas Room, Montevideo Shopping Room, Pando Room, Room Paysandú, Río Branco Room, Rocha Room, San José Room, Sarandí Room, Tacuarembó Room and Treinta y Tres Room.