By
Lewis
- 18 May 2017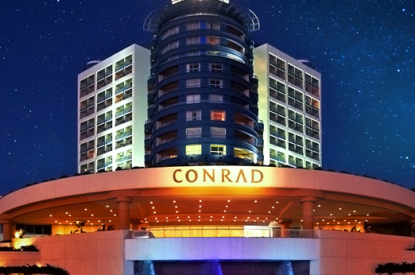 Chilean operator Enjoy has acquired 55 per cent of the shares of Baluma SA meaning that Enjoy has finally obtained full ownership of the Conrad Punta del Este Resort. In April it was revealed that Enjoy had issued a public bond in the Unites States in order to finance the purchasing of the remaining 55 per cent of the property after the company had announced that it had reached an agreement with its bondholders to raise the limit of its debt and therefore obtain the money for the operation of the Conrad.
The agreement signed between Enjoy and Caesars Entertainment also gives the company the option to buy and sell shares of the rest of the Baluma package that was held by the US firm. There had been a growing number of reports that the company was about to buy the Conrad. In April CEO Gerard Cood said: "We had a couple of alternatives, and we made the decision to go the way of a public bond in the US. We are supported today by four banks, which are two major international banks, Morgan Stanley and Credit Suisse, who play a more important role, and then BTG (BTG Pactual) with BBVA."
The five year term of the US$300m bond comes with an annual interest rate of 10.5 per cent with semi-annual interest payments. Although the company did not reveal how much it paid for the remaining shares of the company according to local press it could have been as much as US$189m.
In March 2013 the Uruguayan government approved a deal where the current operator of the Conrad hotel and casino in Uruguay would switch from Baluma SA to Enjoy SA meaning that Enjoy took control over the Conrad. The deal was first announced in November 2012. The final purchase of the remaining shares marks a long series of events as the company has looked at a number of options to keep 100 per cent of the casino and resort.
In May 2015 it was announced that Enjoy had instructed the Bank of America's corporate and investment banking division Merrill Lynch with the task of finding a partner to participate in its plan to keep 100 per cent of the casino. In September 2016 after an Extraordinary General Meeting of Shareholders, Enjoy approved a capital increase which would have allowed its new partner, Advent International, to enter the business and develop a joint venture. However in November it was announced that Enjoy had temporarily suspended its agreement with the American global private equity firm.