By
Phil
- 5 June 2015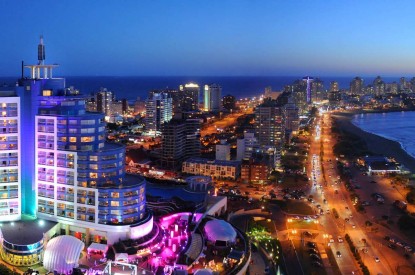 Chilean casino operator Enjoy has instructed the Bank of America's corporate and investment banking division Merrill Lynch with the task of finding a partner to participate in its plan to keep 100 per cent of the casino Conrad in Punta del Este in Uruguay, acquiring the 55 per cent it currently has in Caesars Entertainment.
Ignacio de la Cuadra, Chief Financial Officer of Enjoy said that the company had chosen the bank because they "have a fantastic reach both in the US in Europe and Latin America. They have good networks to reach what we are looking for and also extensive experience in doing this," he said.
As previously reported Enjoy is looking for a strategic partner to help exercise the option to take 100 per cent ownership of the Conrad in Punta del Este, which will require about US$200m.
However, the executive said that the Enjoy has given the bank a broad mandate, with the only specification being that the partner will be able to contribute in an area where they say they have limited experience: real estate.
As previously reported, the company is possibly looking for a partner active in the non gaming sector. In May President of Enjoy Antonio Martinez explained that the trend in the casino industry globally is that 60 percent of business revenues come from non gaming areas, which is not the case for Enjoy – a situation which the company is trying to reverse.
Mr. De la Cuadra also talked about the recent agreement reached with the Decameron hotel chain which was reached last month. Joint operations will come into operation in the first half of 2016 and the agreement will provide Enjoy with the possibility of entering two new markets: Colombia and Peru, where it will install three gambling centres. The deal will, according to Mr. De la Cuadra, allow Enjoy "to enter countries where we are not present, more quickly, with a super light business model without large investments," he said.
Regarding the Conrad Mr. de la Cuadra said that 'the visibility the company has on an international stage' will give them the opportunity to expand worldwide adding that the company is looking to work with some of the largest operators in the world and has not counted out a Lain American partner. The choice of this partner could be revealed by the end of the year he said.