By
James
- 28 September 2022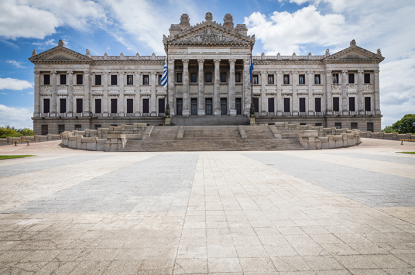 Head of The National Directorate of Lotteries and Quinielas of Uruguay (DNLQ) said that the organisation hoped to win its case against the South American Football Confederation (CONMEBOL). Speaking before the Treasury Commission of the Uruguayan House of Representatives, the director of the National Directorate of Lotteries and Quinielas of Uruguay (DNLQ) Ricardo Berois explained that sports betting operators could not advertise on Uruguayan territory.
"If a game is played and Uruguayans see it, but they are doing it in the Bombonera (home to Boca Juniors football club in Argentina), I have no interference. We do not have, but we do in Uruguayan territory. That is the litigation that we have with CONMEBOL," he explained.
In addition, Berois argued that the situation was unfair for Uruguayan soccer clubs which, by law, are banned from accepting sponsorships deals from bookmakers.
In August 2019 CONMEBOL signed an agreement with Betfair – which became the official sponsor of the tournament. In July the DNLQ issued an injunction against CONMEBOL demanding that gambling advertising during matches broadcast in Uruguay be banned.
Berois also told the commission that as many as 1,525 offshore operators had been subject to ISP blocking by the government since 2017. From March 13, 2020 to September 1, 2022, 325 sites had been blocked he said.