By
Lewis
- 1 December 2021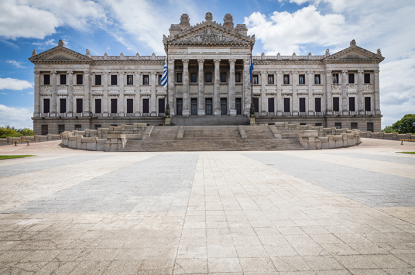 A Uruguayan legislator has come out strongly against online gambling rules put forward by the Executive branch. Deputy Sebastián Cal urged caution telling local press that "we must be very careful with the modifications made on this issue" and highlighted his opposition to the opening of online gambling to operators of both state and privately operated casinos.

Sources from the National Party (the ruling party of Uruguay since 2020) told local press that the issue has not been discussed neither by the party nor by the government coalition.

Deputy Sebastián Cal warned that the Executive's project seemed "very poor". The lawmaker who represents the coastal resort of Maldonado stated that the gambling industry had "generated many sources of employment" in his district but at the same time "there are many families ruined by gambling." This danger would increase he said according to experts once the country settles back to normality after Covid-19.

"So, you have to be very careful," he said. "At the moment, I see this project as somewhat superfluous and I think that we should work very seriously to take care of citizens and put the needs of the Uruguayan people before those of any online or gambling company."

Deputy Cal did not dismiss online gambling altogether. Instead he argued that a better far more comprehensive law was necessary which would cover other elements such as money laundering.

At the same time the National Federation of Gaming Workers (FENAJU) also came out against the bill arguing that the bill did not put in place anti money laundering measures. In a statement the union warned that the Executive bill "would create high-risk conditions that will lead to an increase in gambling, among other significant and harmful damages."

In addition FENAJU asked why they had not been consulted and expressed their "deep concern about the risk of loss of sources of employment, which are threatened with this kind of proposal, which has not been addressed in conjunction with officials."

Currently online gambling is prohibited by article 244 of Law 19,535 of 2017, although online sports betting is permitted via government monopoly.

Earlier this month Uruguay's Executive branch sent a bill to the senate that would permit both state run and privately run casinos to offer online casino games including poker roulette and slots. The bill, signed by President Lacalle Pou, would give the General Directorate of Casinos of the Ministry of Economy and Finance authority to run online casino games, and gives the Executive branch permission to authorize private companies that already operate casinos as well as future license holders permission to offer online casino games.