By
James
- 9 January 2023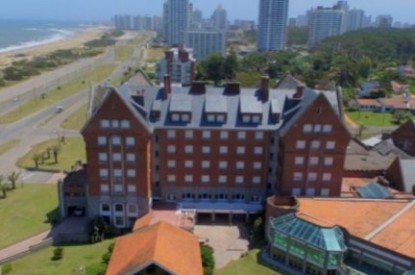 Locals living near the proposed site for the new Cipriani hotel and casino in Punta del Este are moving against the project and want it blocked. The development located in the San Rafael area has a period of 180 days for building work to begin.  Locals have made their displeasure known via  worldwide non-profit petition website Change.org
Created under the headline "Let's stop the 320-meter tower in San Rafael – Punta del Este" (Frenemos la torre de 320 metros en San Rafael – Punta del Este) the petition has already collected 2,700 signatures and, in its description, warns that it will have a negative "environmental impact" will lead to problems with sanitation, increase traffic, create huge shadows and lead to beaches becoming overly crowded.
It classifies the project as "outrageous" and "absurd" and also warns that buildings standing at 20 stories high are already causing problems for local fire emergency services.
Lawmakers gave the all clear for the reconstruction of the former Hotel Casino San Rafael in Punta del Este last month. The Maldonado Departmental Board which authorised the construction of a 320 meter tall tower which will be the tallest standing tower in Latin America if built. The authorisation comes after Egyptian investor Naguib Sawiris, an investor for the casino, had withdrawn from the project according to Italian businessman Giuseppe Cipriani.