By
James
- 8 November 2022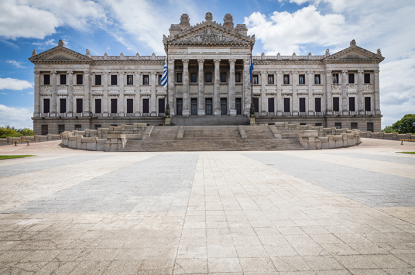 The National Federation of Gaming Workers (FENAJU) has comes out against Uruguay's online gambling bill. Leonel Revelese, representative of the union which has around 3,500 members, told local media outlet M24 that the Chamber of Senators "treated a project of these characteristics very lightly, which should be considered, analyzed and discussed in much greater depth."
According to Revelese the bill needed to take into account the experiences in other jurisdictions such as Italy, Spain, Portugal, and in the UK which he categorised as negative as it had led to an increase in compulsive gambling and little additional revenue to the state.
Revelese also took aim at the license of the emblematic San Rafael hotel in Punta del Este hinting that the project was granted to the Cipriani group on the understanding that the operator would also be granted an online licence. The hotel has been closed since 2011, but was acquired by the Cipriani Group for more than US$40m in February 2018.
"We emphatically maintain, because there are international figures that prove us right, that with online gaming no more is going to be collected; this is a carrot that is given to society, to the workers, so that they buy this project, it will raise less because they (the operators ) pay on the win, which is the difference between what is wagered and what is raised, and there is a tribute; and since what is paid to have people hooked is so great, this is going to raise much less."
This is not the first time that Revelese has criticised the bill. In November FENAJU came out against the bill arguing that it did not put in place anti money laundering measures. In a statement the union warned that the Executive bill "would create high-risk conditions that will lead to an increase in gambling, among other significant and harmful damages."
In addition FENAJU asked at the time why they had not been consulted and expressed their "deep concern about the risk of loss of sources of employment, which are threatened with this kind of proposal, which has not been addressed in conjunction with officials."
Currently online gambling is prohibited by article 244 of Law 19,535 of 2017, although online sports betting is permitted via government monopoly. In November last year Uruguay's Executive branch sent a bill to the senate that would permit both state run and privately run casinos to offer online casino games including poker roulette and slots. The bill, signed by President Lacalle Pou, would give the General Directorate of Casinos of the Ministry of Economy and Finance authority to run online casino games, and gives the Executive branch permission to authorize private companies that already operate casinos as well as future license holders permission to offer online casino games.