By
Phil
- 26 January 2016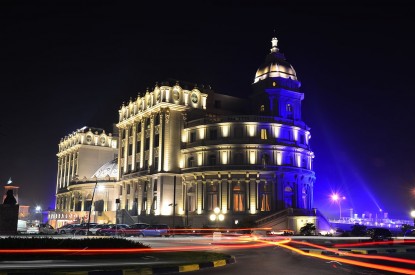 Gaming in Uruguay for both casinos and lotteries exceeded expectations in 2015 with the industry now expected to expand further again this year.
Quinela and lottery betting increased by as much as 15 per cent in 2015 compared to 2014 reaching US$387.3m while state casinos saw an increase in gross gaming revenue of seven per cent, according to the figures released by the Uruguayan Board of Lotteries and Pools Betting.
The most popular game was Quinela (pools betting) with revenues standing at US$154m. In second place was Cinco de Oro. Revenues for the lottery game, which is drawn twice a week, reached US$84.1m, an increase of 30.8 per cent compare to last year. Revenues had fallen by 5.4 per cent in 2014.
In third place was Tombola with gross gaming revenue standing at US$82.7m, an increase of 13.9 per cent. Revenues for instant product Quinela Instantánea stood at US$32.4m recording an increase of 45.9 per cent. Sales for sports betting game Supermatch grew by 15.3 per cent to US$10.1m. Meanwhile betting on the national lottery also grew albeit less so increasing by 2 per cent and stood at US$23.7m.
According to Director of the Lottery Luis Gama, the annual increase in lotteries and football pools betting normally stands at between 7 per cent and 9 per cent. In 2014 it had grown by 8.5 per cent. So a growth of 15 per cent came as a surprise especially given the fact that no new products of this type were launched onto the market this year. However in the case of Cinco de Oro the rise was expected, he said, due to large accumulative jackpots.
"Having a 15 per cent increase across the board is a very important increase. Not only for Uruguay, but for the region as well," he said. This year, he estimated that growth will stand at less dramatic levels, as in previous years.
Meanwhile the Uruguayan Casino Control Board which controls state casinos and slot parlours in Uruguay, also showed improving figures when compared to last year recording gross gaming revenues of around US$212.7m, a seven per cent increase compared to 2014. In the same period slot parlours recorded a net income of US$36.5m – 9.5 per cent more than in 2014. However horse race betting via betting shops fell by 6.4 per cent and stood at US$1.9m in the first nine months of 2014.
Head of the Casino Control Board Javier Chá said that the increased revenue had met with expectations and were part of the board's strategy to match gaming revenue to inflation which stands at around 9.4 per cent.