By
Phil
- 27 March 2015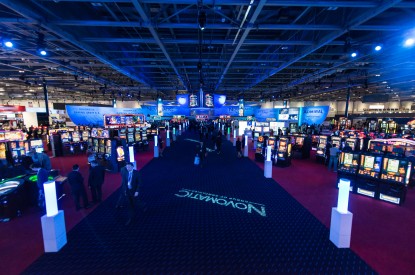 On the heels of a significant shift in its membership and governance structure, the American Gaming Association (AGA) has welcomed five new board members: The Cordish Company, The Cosmopolitan of Las Vegas, Global Cash Access, Novomatic and Vantiv Gaming Solutions.
The AGA also added six general members: Casino City Press, Fantini Research, FPL Advisory Group, Ho-Chunk Gaming, Ortiz Gaming and YWS Design & Architecture. These new members are in addition to nine members that joined the organization in January and are part of a strategy to unite casino gaming and its allies.
"The AGA's Number One priority is to unite the gaming industry," said Geoff Freeman, president and CEO of the AGA. "The budding coalescence of the gaming industry and wave of interest in the AGA strengthens our ability to share gaming's story and effectively advocate in Washington, state capitols and developing gaming markets around the globe."
AGA's Board of Directors took a monumental step in late 2014 to reshape the industry association as more inclusive and transparent. The new structure includes licensed, commercial and tribal casino gaming operators and suppliers who comply with the AGA'sMember Code of Conduct and dues requirements. In addition, industry allies, such as financial services companies, non-gaming suppliers and destination marketing organizations, may join the new AGA.
The New Board Members include the Cordish Company, a third generation, family owned business that operates the Maryland Live! Casino in Hanover, Maryland, the Cosmopolitan of Las Vegas, Global Cash Access, an integrated gaming payments provider, the Novomatic Group, one of the biggest producers and operators of gaming technologies and one of the largest integrated gaming companies in the world.
Vantiv Gaming Solutions, a company that simplifies the process of payments in iGaming, digital gaming, sports books, lotteries, fantasy sports and ADWs, has also joined the AGA, along with Casino City Press, a leading publisher and distributor of reference books and directories and Fantini Research, who publishes e-dailies and information for investors and corporate executives in the gaming industry, and provides research on request as well as advisory services.
FPL Advisory Group, a global professional services firm that specialises in executive search, compensation and management consulting solutions across the real estate, asset and wealth management, hospitality and leisure, and healthcare sectors has also joined.
As has Ho-Chunk Gaming, owned and operated by the Ho-Chunk Nation, with headquarters in Black River Falls, Wis, Ortiz Gaming, a multinational developer of electronic slot and bingo gaming machines and YWS Design & Architecture, an international design firm specialising in leisure environments in hospitality, gaming, retail, dining and entertainment.