By
Phil
- 5 March 2020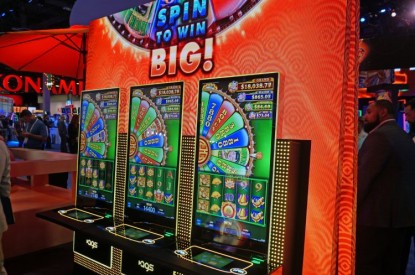 AGS increased its revenues by eight per cent to $77.8m in Q4, driven by EGM sales and increased gaming operations, or recurring revenue, from its EGM and Table Products segments.
Recurring revenue increased five per cent to $51.6m, driven by an increase in its domestic EGM and Table Products installed base. EGM sold units increased 11 per cent to 1,283 compared to 1,159 in the prior year, led by sales of Orion Portrait and the recently introduced Orion Upright.
AGS President and Chief Executive Officer David Lopez said: "Fourth quarter Adjusted EBITDA growth of 18 per cent year-over-year was driven by strong EGM and Table Products performance, with continued demand for titles on Orion Portrait, as well as our Super 4 Progressive for table games. 2020 is one of, if not the most, significant product launch years in AGS' history, with the Orion Rise, the Orion Curve, the Starwall, and the Pax S card shuffler all debuting on casino floors this year. We feel confident that this lineup of new products, along with brand extensions and innovative offerings on our current portfolio, will provide meaningful long-term growth opportunities for AGS."
EGM equipment sales revenue increased 13 per cent, to $26.1m with sales of 1,283 units included 1,173 domestic units, of which more than 50 per cent were sold into early-entry markets such as Canada, Arkansas, Nevada, and Washington.
RMG revenue increased $0.4m, driven by the continued launch of its proven land-based EGM content in the European RMG market as well as our recent launch into the New Jersey RMG market. The company's RMG platform is now live in New Jersey with four operators, three of which went live in the fourth quarter: Golden Nugget, Resorts Digital Gaming, and Mohegan Sun.
The new Orion Upright footprint grew to more than 630 units and accounted for 24 per cent of sales in the quarter with placements in several early-entry markets such as Arizona, Canada, New Mexico, Michigan, and Oregon as well as ramping markets such as Florida and California. Placements were driven by our proven legacy games such as Golden Wins and new games such as Imperial Luck.
The Orion Portrait footprint increased to more than 9,000 units, up 79 per cent year-over-year and accounted for 57 per cent of sales in the quarter. The company placed 670 Orion Portraits with our hit title Rakin' Bacon! in the quarter.