By
Phil
- 12 January 2021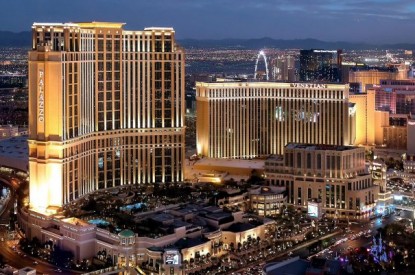 Analysts have been quick to assess the impact on Las Vegas Sands following the passing of CEO/Chairman Sheldon Adelson with the view being that control of the company will stay with the Adelson family with current President and Chief Operating Officer Rob Goldstein expected to guide the company into a new era of online sports betting.
Morgan Stanley analyst Thomas Allen noted the company already announced a temporary succession plan with Mr. Goldstein becoming Chairman/CEO, which he expects will become permanent.
"Over time, we would not be surprised to see a member of the Adelson family take over one of these roles, specifically with CFO Patrick Dumont a logical potential candidate," he explained.
Mr. Dumont is Adelson's son-in-law. As well as being CFO, he oversaw the Adelson's $140m takeover of the Las Vegas Review-Journal newspaper in 2015.
"With regard to the stock, Mr. Adelson only directly owns nine per cent of the company's shares, with the majority of the family's 57 per cent ownership either owned by his widow Dr. Miriam Adelson and in family trusts," Mr. Allen added.
He doesn't think that the market will see a meaningful divestiture of stock and instead dividends will return (at lower level than 2019) once Sands' business has a clearer path back to normal post-COVID and the balance sheet is slightly improved.
Writing for Seeking Alpha, Howard Jay Klein, said that with Mr. Adelson being anti-online sports betting and gaming, Las Vegas Sands could now see 'a pivot into that business segment with a sports betting partner of substance.'
"Adelson leaves a healthy company we believe that's vastly undervalued. We suspect that significant chunks of equity held by the family will migrate to the market over time," he said. "The result will be bullish for the stock with a wider dispersion over both institutional and retail holders. The controlling equity of LVS will evolve into the family foundation much the same way as that of MGM Resorts International, Kirk Kerkorian's Tracinda Holding entity. After his death, Kerkorian's will specify an "orderly disposition" of his stock" over a period of time that would not disrupt its normal trading patterns. It will take time for the market to sense how much of Adelson's legacy will remain in place and where new directions will emerge to change directions."
"The most immediate of these we know is the probability that LVS will now become a player in sports gambling and the online casino space. Goldstein already has held preliminary meetings with possible partners. My sense is that a deal now will move much faster than anticipated. This will be highly bullish for the stock given LVS' strong balance sheet enabling it to ramp fast even in an already crowded field."