By
Lewis
- 19 May 2016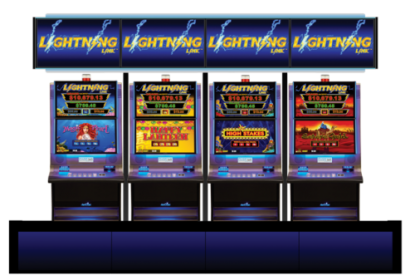 Casino operators across Latin America and the Caribbean trust Aristocrat to bring industry-leading titles and cutting edge cabinets to the casino floor. Now Aristocrat is supporting the inaugural Juegos Miami, A Totally Gaming Event.
Aristocrat will be in booth 19 at Juegos Miami, where the company will show the global sensation Lightning Link and the M*Series Gold Star Diamond Edition in the revolutionary Arc Single™ cabinet.
"Aristocrat has been very active across Latin America and the Caribbean for decades. When our customers expressed interest in attending Juegos Miami, we were very pleased to support the first edition of this exciting new event," Alvaro Nores, Aristocrat Vice President of Latin America, said. "Whether our customer is in EMEA or in Latin America and the Caribbean, we view our design and development mission the same way – to create leading products that help our clients make the big play with their customers."
Lightning Link offers player-selectable multi-denominations, a multi-format jackpot offering that combines both link and SAP jackpots, an excellent mix of games that attract a wide range of players, and a patented new jackpot mechanic for innovative game play and trigger methodology.
Aristocrat's M*Series is an exciting collection of games engineered specifically for entertainment and jackpot players, where players will find six of their favourite titles all in one machine. The Gold Star Diamond Edition features six player-favourite E*Series titles, specially developed for the ARC Single cabinet.