By
Phil
- 21 October 2019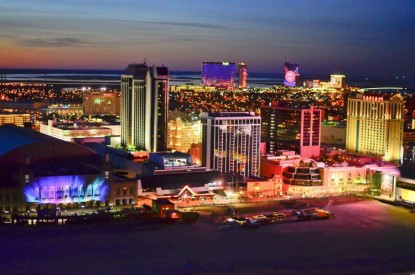 The Casino Association of New Jersey has confirmed that Atlantic City continued to see growth in the month of September, according to the most recent Division of Gaming Enforcement gaming revenue results report. September marked 16 straight months that Atlantic City casinos saw gaming revenue increases.
"September marks 16 straight months of increased gaming revenue for Atlantic City casinos," said Steve Callender, President of the Casino Association of New Jersey. "We continued to see gains in sports betting and tourism numbers this summer, with gaming revenue increasing over 16 per cent compared to last summer. We believe this excitement will continue into the fall season as all major sports are in full swing."
The DGE report shows that September gaming revenue for Atlantic City was over $283m. This reflects a 4.1 per cent increase over the same period last year. Online gaming revenue came in at over $41m in September 2019, up nearly 60 per cent over September 2018. The industry generated over $24m in taxes and fees collected by the state in September 2019 whilst total gaming revenue in Atlantic City for 2019 through September is $2.46bn.
"Atlantic City had a strong year with an increase in gaming revenue and traffic going through the Pleasantville toll plaza throughout the summer, non-gaming numbers released thus far also indicate a positive uptick," said Rummy Pandit, Executive Director of The Lloyd D. Levenson Institute of Gaming Hospitality & Tourism. "These increases are encouraging indicators that the seaside resort destination revenues remain on an upward trajectory."
The casino industry continues to work to solidify the seaside resort's comeback by diversifying Atlantic City's offerings, as well as investing hundreds of millions of dollars in redevelopment projects and non-gaming services to attract new visitors. The industry's efforts have advanced the revitalisation of Atlantic City, transforming the city into a business conference destination and first-class resort that features great restaurants, entertainment and shopping.