By
Phil
- 10 April 2014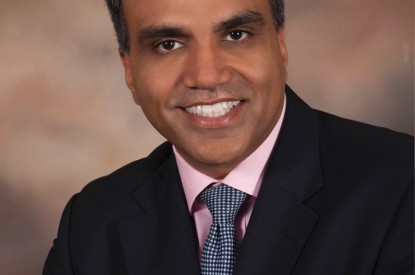 RealNetworks has appointed Atul Bali, previously the CEO of Aristocrat Technologies, as President of RealNetworks' games division.
An industry veteran with more than 20 years of global experience, Mr. Bali will oversee RealNetworks' games portfolio, which includes the Slingobrand, and the GameHouse and Zylom game distribution networks.
Rob Glaser, Chairman and Interim CEO of RealNetworks, said: "We are delighted to have Atul join Real and lead our games business into the future. Atul is a widely respected leader in the land-based and digital gaming spaces with deep expertise, strong relationships, proven leadership skills, and a passion for games. He is precisely the right person to lead the reinvention of our games business."
"It's truly an honour to join RealNetworks," Mr. Bali added. "Under Rob's guidance, Real has a long history of innovation and leadership in the gaming industry. This year, Real will debut its next generation Slingo game, the first since Real acquired Slingo one year ago. So it's an exciting time to join this dynamic team."
During Mr. Bali's tenure at Aristocrat's Americas the business grew significantly in revenue, profitability and market share in each of its games and systems verticals. Prior to Aristocrat, Bali was CEO of XEN Group. Before that role, he spent 13 years in executive leadership at GTECH, the world's leading provider of lottery management and gaming solutions. Mr. Bali ultimately served as President and CEO of GTECH G2 – the company's iGaming and server-based gaming division.
Separately, RealNetworks also announced today that Scott Uomoto, Senior Vice President of the RealPlayer Group, will be leaving Real at the end of June to relocate to California. "I want to thank Scott for his many contributions to Real over the past 13 years," continued Mr. Glaser. "In particular, Scott and his team have done a great job building and launching RealPlayer Cloud, our next generation video service. After just 6 months, there are already over 1m active RealPlayer Cloud accounts, and on average people are using more than 2.5 devices per account."
Mr. Uomoto said: "I've loved my time at Real and I'm incredibly proud of what our team has done, especially our reinvention over the past 18 months of the RealPlayer. While there's much more to do, I'm very confident that our excellent team will do a great job driving the RealPlayer Cloud product and business forward."