By
Phil
- 20 September 2021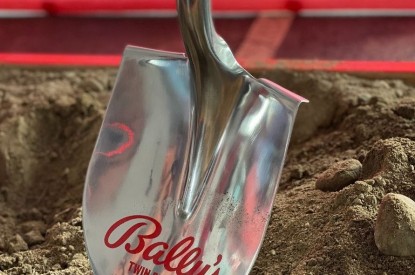 Twin River Casino has officially has officially rebranded as Bally's Twin River Lincoln Resort as Bally's Corp. broke ground on a $100m expansion at the Lincoln, Rhode Island casino. The expansion project will add 40,000 square feet to the gaming floor, a 14,000 square foot spa, and an enhanced food hall area.
The gaming space expansion on the first floor will allow for the majority of the gaming to take place on one floor, allowing the second floor to offer entertainment. The planned spa will be a Korean-style space attached to the venue's hotel.The company is also working on improved air circulation and lightning and greater separation between non-smoking and smoking areas; a new entranceway for the hotel and spa; and a modernized casino space with upgraded amenities and design.
The casino will remain fully operational throughout construction.
Paul Juliano, Vice President of Operations for Bally's Corporation, said: "Today's ceremony marks the beginning of our $100m investment in the State of Rhode Island and we are thrilled to break ground on a project that will involve approximately 20 construction trades over the course of the next 12 to 14 months. The combined improvements we will make in our facilities and in our customer offerings will well position our Rhode Island properties to continue to play a key role in the economic prosperity of our state," further added Juliano.
"I appreciate the commitment by Bally's to continue to invest in the future of Rhode Island," added Governor Daniel McKee. "While we are encouraged by our state's strong emergence from the pandemic, we must continue to be vigilant about the vibrancy of our economy and today's launch of a $100 million investment in the state is notable."