By
Phil
- 9 September 2022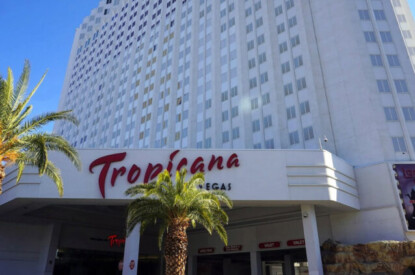 The Nevada Gaming Control Board has unanimously approved the sale of Tropicana Las Vegas casino and hotel on the Strip to Bally's Corp from Penn Entertainment for $308m.
Bally's President of Retail George Papanier said Tropicana would become Bally's western flagship casino. "Over the last several years, we've been very busy growing Bally's footprint. We view Tropicana Las Vegas as an opportunity for a flagship property for our western region," he said.
He explained that for the foreseeable, the casino will keep its Tropicana name, but later it will use Bally's Las Vegas branding.
The deal, which was first announced in April 2021, will maintain the existing land lease agreement with Penn-affiliated Gaming and Leisure Properties, which will see Bally's to pay GLPI $10.5 million a year for 50 years. Bally's now has 14 regional casinos in the US.