By
Phil
- 6 May 2022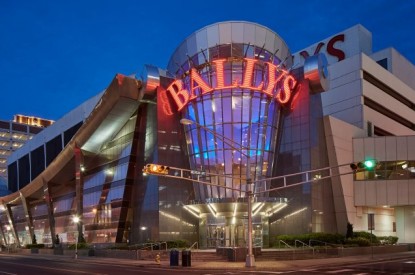 Bally's Corporation generated revenue of $548.3m for the first quarter ended March 31, 2022, with net income of $1.9m and Adjusted EBITDA of $115m.
Lee Fenton, Chief Executive Officer said: "Our Casinos & Resorts' results were strong as the US consumer returned to our properties as US COVID restrictions were lifted. International Interactive revenue was down one per cent year over year on a constant currency basis due to tightened consumer spending in the UK that was offset by solid performance by our Asia business. North America Interactive continued to invest in the rollout plan that accelerated this month with the launch of our foundational 2.0 tech stack in Arizona yesterday."
Bally's has also announced that a special committee of its board of directors has terminated consideration of Standard General's proposal to acquire all of the outstanding shares of Bally's that it did not already own. 
Bally's simultaneously announced that its board of directors determined that Bally's should pursue initiating a cash tender offer for its shares. It is anticipated that the tender offer will involve $300m to $500m, and will be structured in a Dutch auction format. The commencement of the offer is subject to, among other things, obtaining necessary financing and final approval by Bally's board.
Lee Fenton, Bally's Chief Executive Officer, said: "The Company has very substantial opportunities before it, including the integration of the Gamesys acquisition, the build-out of Bally's North American interactive business and the continued strategic expansion of our land-based footprint in the US. With these opportunities in front of us, we have great confidence in the future as we move forward."
Soo Kim, Standard General's managing partner, said: "While we are of course disappointed with the outcome of the discussions of our proposal, as we said from the outset, we intend to remain a supportive, long-term investor in the Company."