By
Phil
- 3 January 2019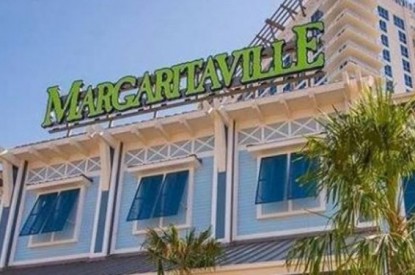 Caesar's spin off VICI Properties has completed the purchase of land relating to Margaritaville Resort Casino, located in Bossier City, Louisiana, for $261m whilst Penn National Gaming will in effect act as a tenant having bought the operating assets for $115m.
Penn National's lease agreement will see it paying annual rent of approximately $23.2m for an initial term of 15 years, with four five-year renewal options.
John Payne, President and Chief Operating Officer of VICI Properties said: "Closing the Margaritaville acquisition in partnership with Penn National is a meaningful achievement coming within 15 months of the company's formation. The transaction is our first step towards fulfilling our objective to diversify our tenant roster with best-in-class gaming operators. Having known and worked with senior leaders at Penn National, I look forward to VICI Properties building a long-term mutually productive partnership with this world class operator.
Mr. Payne continued: In addition to tenant diversity, this transaction also enhances our presence in the Bossier/Shreveport market with the acquisition of the newest facility in the market. Since opening in 2013, the Margaritaville Resort Casino has consistently been one of the leaders in the region. We look forward to working in partnership with Penn National to continue providing a high-quality experience for customers, employees and the community at large.
David Kieske, Chief Financial Officer of VICI Properties, said: "With the closing of the Margaritaville transaction, we have deployed all of the net proceeds raised in our initial public offering last year at an aggregate cap rate of 9.3 per cent. As we begin 2019, we still have all of the net proceeds from our recent and opportunistic $700m equity raise and will use that cash to fund our already-announced Greektown acquisition and future growth opportunities. Indeed, no other American REIT raised as much primary equity in 2018 as VICI did, with our two equity raises totaling $2.1bn of gross proceeds, or approximately 21 per cent of the $10bn of REIT primary equity raised in the year. When combined with the $1bn of equity raised in our December 2017 private placement, we have raised over $3bn of primary equity in less than 13 months. We are very gratified for the faith that institutional investors have placed in VICI and we believe that the growth of our institutional shareholder base is key to the institutionalization of our sector. Moving forward, we will continue to carry out a strategy whereby we will finance growth with prudent leverage, while maintaining sufficient liquidity for long-term growth.
Built in 2013, Margaritaville Resort Casino boasts 26,500 square feet of casino space featuring 1,215 slots and 50 tables, 395 hotel rooms, an island-style escape theme, six restaurants and food and beverage outlets and a 15,000 square foot 1,000-seat theater. Approximately 1,500 parking spaces are located on the leased land.