By
Phil
- 16 April 2014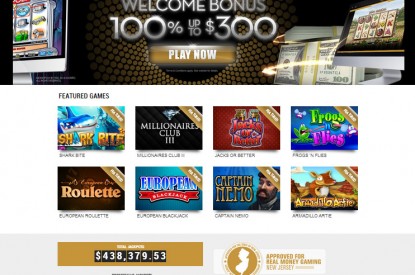 Online payments provider Optimal Payments has expanded its strategic partnership for online gaming in the United States with Caesars Interactive Entertainment.
CIE will now offer Optimal Payments' new NETELLER service to customers of CaesarsCasino.com, HarrahsCasino.com and WSOP.com in both Nevada and New Jersey. The NETELLER service and Net+ Card stored value offering, introduced last month, allows consumers to safely and conveniently pay and receive funds for products and services both online and at point-of-sale.
Marco Ceccarelli, Senior Vice President of Caesars Interactive, said: "Providing safe, secure and convenient payments to our customers is our top focus and NETELLER allows us to do that. We are thrilled to offer NETELLER in both New Jersey and Nevada effective immediately and anticipate this offering will be a popular choice for existing and new customers."
The new NETELLER service is now live and is actively being promoted to CIE customers in New Jersey and Nevada.
"Optimal Payments and Caesars Interactive Entertainment have a longstanding partnership that strategically binds our two companies," said Neil Erlick, Executive Vice-President, Business Development, Optimal Payments. "We already provide CIE with gateway services related to payment processing and now, with the addition of our new NETELLER and Net+ Card stored value offering, we hope to make it even simpler for their consumers in regulated gaming markets to do business with this leader in gaming. We plan to support the company as it rolls out its social gaming offerings in the years ahead."