By
Phil
- 29 August 2019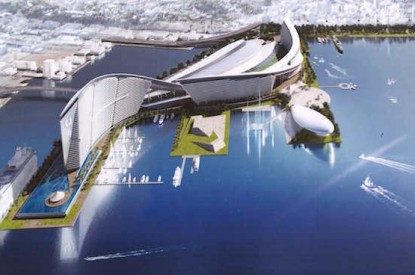 Having previously missed out on the coveted casino licences in Macau, Caesars Entertainment has now voluntarily pulled out of the race to land a license to operate an IR in Japan.
It said it would focus instead on its takeover by Eldorado Resorts due to complete next year.
"Caesars Entertainment has determined that it will not pursue a licence for an integrated resort in Japan at this time. The company has decided to focus on its current plans and commitments," it said.
Caesars CEO Tony Rodio said: "The timing of our decision is driven by sensitivity to the significant decisions Japan's government and business partners will likely be making later this year to advance the process. All of us at Caesars applaud the country's thoughtful, inclusive approach to creating an integrated resort business model that supports Japan's social, as well as economic aspirations."
Caesars Chairman Jim Hun stated: "As Caesars has pursued a license to operate in Japan over many years, we have been treated with respect and goodwill by Japanese government, business and community leaders, and with kindness by all the Japanese people we have encountered during this journey."
A casino in Japan is expected to cost upward of $10bn. Las Vegas Sands has also said it will no longer compete for a would-be tender in Osaka, focusing instead on Tokyo and Yokohama.
Sands spokesman Ron Reese said to the Las Vegas Review: "As the two largest cities in Japan, Tokyo and Yokohama certainly have all facets, such as accessibility, broad transportation infrastructure , diverse workforce, we look for when evaluating new opportunities."
Caption: Caesars has ditched plans for an IR at Yokohama's Yamashita Pier