By
Phil
- 8 February 2019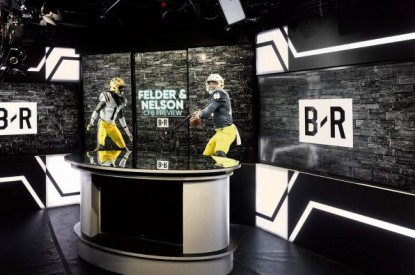 Turner Sports will develop gaming-themed content for sports fans around the world in conjunction with casino operating giant Caesars Entertainment, following a first-of-its-kind-deal.
Known for hosting decades of sporting events, Caesars Palace Las Vegas will soon be home to a Bleacher Report branded studio originating from inside its legendary sports book.
The new branded B/R studio will be the central hub for the creation of a wide assortment of gaming-themed programming and editorial content to be regularly distributed through Bleacher Report and the B/R App. The B/R studio is currently in development, with additional details to be unveiled in the coming months.
"The sports gaming industry is rapidly growing and Turner is poised to be an industry leader in the development of gaming-themed content experiences," said Lenny Daniels, President of Turner Sports. "Gaming content will be a key driver for increasing fan engagement across all platforms, including time spent watching live sporting events and other criteria that impact television viewership. We're excited to form this groundbreaking relationship with Caesars, a proven leader in sports gaming, as we collaborate to deliver the best gaming-themed content experiences for our fans."
"Caesars Entertainment continues to redefine its role as a sports authority in the gaming-hospitality industry," said Mark Frissora, President and Chief Executive Officer for Caesars Entertainment. "Aligning with one of the most influential brands in all of sports media allows Caesars Entertainment to amplify its sports-gaming experience for guests across our global empire and also reach millions of fans who engage with Bleacher Report for premier content every day."
Caesars will also be prominently featured as a Bleacher Report gaming category partner including integration across a wide array of content offerings and distribution platforms. Caesars will also be a presenting sponsor of select programming airing across Turner's linear networks, in addition to opportunities for co-produced programing and events.
Bleacher Report is the #1 digital destination for millennial and Gen Z sports fans and is among the most influential brands in all of sports media for its ability to connect with fans at the intersection of sports and culture. B/R reaches more than 250 million fans each month across Facebook, Instagram and Twitter alone.