By
Lewis
- 1 July 2020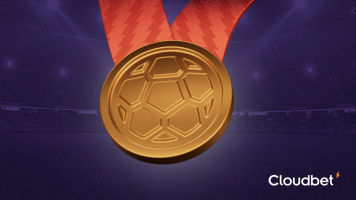 Cloudbet is using the English Premier League's return to demonstrate how blockchain technology helps it to offer customers fairer prices to maximise their winnings.
Cloudbet recently announced that for each remaining game in the EPL season, it would charge no commission on pre-match bets for 1000 players, allowing them to access the best odds and the highest returns on the market.
The answer for Cloudbet lies in the blockchain technology that underpins its operations, and has helped it generate substantial savings from avoiding costs faced by fiat operators. Cloudbet passes on these savings to players by extending generous bonuses or, in the EPL case, removing the margin it charges on sports events.
Leading up to the Arsenal-Manchester City clash on June 17, Cloudbet had odds of 8.77 for a Gunners victory and 1.39 for a City win, compared to the average of 8.36 and 1.36, respectively, of five sportsbooks compiled by Bitedge.com. Cloudbet priced a draw at 5.88, compared with the book average of 5.74.
The EPL campaign is an extension of the operator's long-standing 'best odds' campaigns that feature margins as low as 2 per cent on sports including football, basketball, American football and mixed martial arts.
"Ultimately, we're aiming to make sports more engaging for our players and what better way to supercharge the experience than by offering the best prices that are mathematically possible," a Cloudbet spokesman said. "The primary reason that we can do that is because of blockchain."