By
William
- 1 November 2021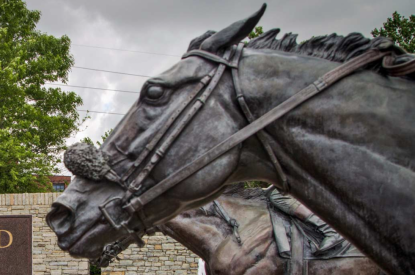 Cloudbet has unveiled a bitcoin betting first with the launch of crypto horse racing in time for the 2021 Melbourne Cup.
Customers of the crypto casino can now bet on horses with bitcoin and 12 other cryptocurrencies on the biggest races on the international calendar, including Australia's top event.
"The Melbourne Cup is not only one of the most famous horse races in the world; but one that goes beyond sport into popular culture in Australia and abroad," a Cloudbet spokesperson said.
"This race might stop the nation, but it won't stop us bringing the crypto advantage of better margins, lower transaction costs and faster withdrawals to racing fans."
Horse racing is the latest in a series of new features and upgrades launched by Cloudbet in recent months. Founded in 2013, the crypto operator now offers esports, political betting, social bet sharing and fully native sportsbooks in 17 languages for players around the world.
Last year's Melbourne Cup winner was outsider Twilight's Payment, whose post-to-post victory was a bust for punters everywhere. This year, the horse is third in the odds to complete back-to-back victories, but the markets have made local hero Incentivize the resounding favourite, as he has taken Australian racing by storm over the last few months including winning the Caulfield Cup.
International raider Spanish Mission is thought to be the main challenger in the 24-strong field. In something of a preview of this year's Ashes in cricket, the racing world is eager to find out if the English horse can go down under and wrest the crown from the Aussie favourite.