By
Phil
- 2 November 2022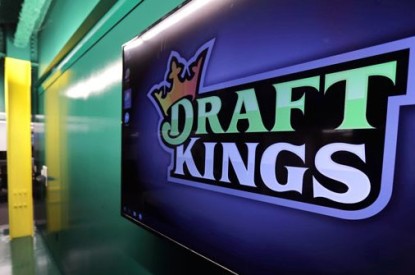 Last month, DraftKings Inc. became the first iGaming platform in North America to deliver cross-game genre linked progressive jackpots – a new feature that recently launched, exclusive to DraftKings Casino customers in New Jersey.
Jackpots are historically built within various slots, table games or video poker and linked together; however, DraftKings' exclusive product – built entirely in-house – allows DraftKings to link all game types offered on the DraftKings Casino App to the same progressive jackpot while delivering an elevated game experience with more opportunities for customers to win.
Available only to DraftKings Casino customers in New Jersey, players have the ability to opt-in and make an additional wager on jackpot eligible games for a chance to take home the winning jackpot. Eligible games include blackjack, roulette and favorite slot games like 88 Fortunes.
Within the first two weeks of launching progressive jackpots in New Jersey on the DraftKings Casino
App, one lucky player won $313,445.80 in the first-ever DraftKings progressive jackpot. The current
jackpot is now growing again.
"We are thrilled to offer DraftKings Casino customers more exciting ways to win," said Signe Yama,
DraftKings' Vice President of Product Operations. "Our team is dedicated to pushing innovation forward and creating new products that are exclusive to DraftKings for our customers to enjoy. We have seen early success since launching progressive jackpots in New Jersey and can't wait to see more of our customers take home large jackpot winnings."
While the progressive jackpot is currently offered exclusively to DraftKings Casino customers in New
Jersey, DraftKings expects to expand this product into other jurisdictions where DraftKings Casino is available.
DraftKings is committed to providing customers with a regulated and engaging gaming experience. With
more than 500 games offered on DraftKings Casino, customers have the chance to win millions of prizes every month.