By
William
- 1 December 2021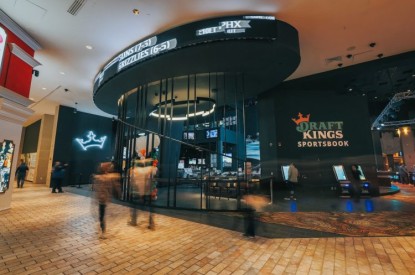 DraftKings has announced a multi-year financial commitment to Kindbridge Research Institute for a new research programme to study the nexus of veterans and responsible gaming, with the ultimate goal of advancing evidence-based research in this area and improving the lives of impacted veterans.
As a result of DraftKings' contribution, KRI will be able to launch the 50x4Vets program, which relies on a three-pronged approach and will include funding research at veterans-focused gaming treatment centres across the country.
"Today's announcement underscores our commitment to furthering evidence-based research in responsible gaming and DraftKings' long-standing support for our veterans," said Christine Thurmond, Director of Responsible Gaming, DraftKings.
"The DraftKings S.E.R.V.E.S. global corporate social responsibility programme encompasses both our responsible gaming activities and our Tech for Heroes programme, which provides free high-tech skills training to veterans and military spouses, as well as 1:1 mentoring opportunities with our employees. Supporting this vitally important veterans research is something DraftKings takes pride in."
The 50x4Vets programme seeks to provide a permanent, long-term solution to the lack of research on problem gaming among veterans, with a three-pronged approach:
Leverage Existing Treatment Infrastructure: In the U.S., there are only a few veterans-focused clinics that specialise in gambling disorder. KRI has planned partnerships with researchers and clinicians to create multiple research centres that leverage this existing infrastructure. The research centres will each receive funding for three years to boost research capabilities while ensuring the highest quality staff and care for patients.
Treatment will also be made available to veterans who are unable to seek in-person treatment through KRI's partnership with Kindbridge, a tele-health company with the largest network of therapists trained to address gambling and gaming disorders in the US.
Provide Multi-Year Commitments: To hire staff and build infrastructure that will produce high quality research in the long term, a multi-year commitment is needed. Each centre will be guaranteed funding for a minimum of three years to ensure qualified staff can be recruited, trained, and retained.
Support Multiple Research Centres: The landscape of treatment for gambling disorder in veterans is diverse. By funding multiple research centres, the researchers can create and test treatment modalities in different settings and share knowledge about what works between the centres. This collaboration will exponentially increase the speed, quality, and utility of the research being done.
"Teaming up with DraftKings to launch the 50x4Vets program, which seeks to improve treatment for veterans, stands to advance the field in multiple ways, including closing the gap in comprehensive research and literature in this area," commented Nathan D.L. Smith, PhD, Founding Executive Director, KRI.
"We are grateful for DraftKings' financial contribution, which has made a key difference in our ability to start the multi-year research project while collaborating with inpatient treatment centres serving veterans – lending an innovative approach to incorporating in the research actual, lived experience of individuals who require intervention.
"Our hope is that this work will make a difference in the experience of veterans while building a knowledge base that will make an impact on researchers and advocates across the country."