By
Phil
- 13 March 2019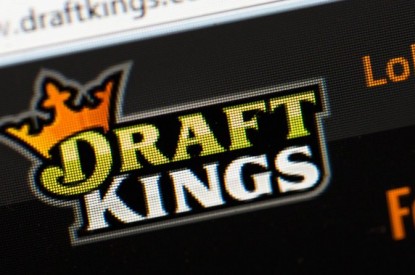 DraftKings has launched its Brackets product for March Madness, marking the first time that people can use the DraftKings Sportsbook app to fill out their brackets and win cash for their selections.
Customers can enter public or create private contests at the beginning of the tournament, as well as starting in the Round of 32 or Sweet 16 for interactive play during each round.
"As American sports fans during March Madness, we are all playing bracket contests with our friends, family and co-workers," said Matt Kalish, DraftKings Chief Revenue Officer and Co-Founder. "By launching Brackets on DraftKings Sportsbook, we are bringing the number one-way fans engage with March Madness to the biggest stage—DraftKings' industry-leading fantasy sports and sportsbook apps."
DraftKings players will see two headline contests in the Sportsbook app today for entry — a free-to-play bracket with $64,000 in prizes available nationally and a $100,000 bracket only for customers in New Jersey that costs $20 to enter. College basketball and sports betting fans alike can expect more contests to open prior to the beginning of the tournament, too. Using the app's "Reserve A Seat" function, players can hold a spot in various contests until the teams are selected on 17 March.
To provide customers with the most complete tournament experience available, Brackets on DraftKings Sportsbook will be joined by both traditional sports betting as well as daily fantasy offerings. DraftKings customers can also use the Sportsbook app to set up private pools for their free brackets to play with friends across the country.