By
Lewis
- 16 November 2020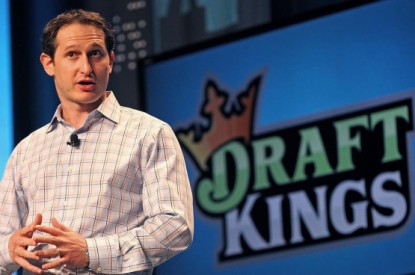 DraftKings has increased its 2020 pro forma revenue guidance to $540m-$560m and introduced 2021 revenue guidance of $750m to $850m
In Q3, DraftKings reported revenue of $133m, an increase of 98 per cent on the $67m it reported in the same period last year. After giving pro forma effect to the business combination with SBTech and Diamond Eagle Acquisition as if it had occurred on January 1 2019, revenue grew 42 per cent compared to Q3 2019.
"The resumption of major sports such as the NBA, MLB and the NHL in the third quarter, as well as the start of the NFL season, generated tremendous customer engagement," explained Jason Robins, DraftKings' co-founder, CEO and Chairman of the Board.
"In addition to our year-over-year pro forma revenue growth of 42 per cent, DraftKings recorded an increase in monthly unique payers of 64 per cent to over one million, demonstrating the effectiveness of our data-driven sales and marketing approach.
"Our product offerings and scalable platform provide a distinctive and personalised experience for customers across the ten states where we operate mobile sports betting today, and we look forward to entering additional jurisdictions at the earliest opportunity."
Average revenue per monthly unique payer for DraftKings B2C segment was $34. This has been attributed to limited sports activity in July and atypical hold rates from NFL wagering through the third week of the season, which was partially offset by increased engagement with the company's iGaming product offering.
GAAP sales and marketing expense increased to $203m in the third quarter. DraftKings experienced strong returns on its marketing spend due in part to pent-up demand, the unique sports calendar, and the stay-at-home nature of the COVID-19 pandemic.
During Q3, DraftKings launched mobile sports betting in Illinois and iGaming in West Virginia and expects to soon launch sports betting and iGaming in Michigan and sports betting in Virginia. The company noted Maryland, South Dakota and Louisiana's recent referendums in favour of sports betting, alongside the Ontario government's annual budget which featured 'language that would modify the long-standing statutory internet gaming framework in order to allow private operators to join the province in offering sports betting and iGaming products'.
The third quarter saw DraftKings forge new and expanded relationships with the PGA TOUR, Major League Baseball, Chicago Cubs, ESPN, New York Giants and Colorado Rockies. The company launched a standalone casino app in Pennsylvania and West Virginia, a new DFS game variant Best Ball, several new games for online casino and improvements to its mobile and online sportsbook.