By
Lewis
- 7 May 2021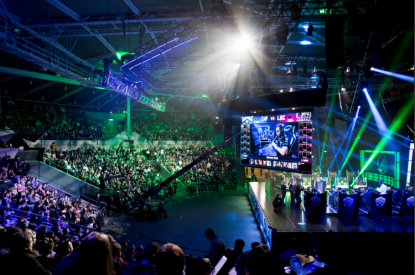 Esports Entertainment Group has signed a binding letter of intent to acquire Holodeck Ventures' esports content and media business, Holodeck Media, through the acquisition of assets including its staff, production studio and all intellectual property.
Paul Dawalibi will join EEG as Executive Vice President of EEG Media, a new division that will focus on creating esports betting and entertainment content and affiliate marketing.
"This is a major step forward for Esports Entertainment Group, placing us in a position where we own and control our content platform as part of executing on our Play, Watch, Bet market strategy" commented Grant Johnson, CEO of Esports Entertainment Group.
"With this transaction, we're also gaining a world-class creative team with specific expertise in esports, along with market leading properties like "The Business of Esports".
Holodeck Media is a dynamic and entrepreneurial content studio focused on esports. Paul Dawalibi, CEO of Holodeck Media, said: "I was extremely impressed when I first interviewed Grant on the Business of Esports podcast.
"I immediately realised the incredible potential of the EEG business. We are delighted to join EEG to build together the best and most engaging esports content and betting platform."
"As leaders in building engaging and exciting esports content, the Holodeck Media team is a welcome addition to Esports Entertainment Group and will enable us to take the player experience to new heights, ultimately creating best-in-class destinations for esports fans and bettors.
"By leveraging content to drive betting and magnify the value of every customer in the EEG universe, we gain a significant competitive advantage and build a moat around our business" stated Grant.