By
Phil
- 29 June 2021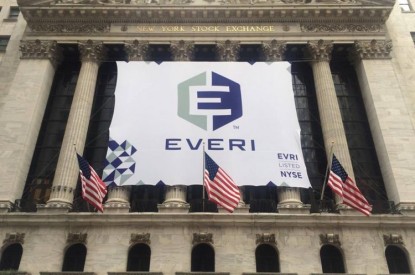 Everi Holdings has said it intends to offer, subject to market and other conditions, $400m in aggregate principal amount of senior unsecured notes due 2029 in a private offering. The Notes will be guaranteed on a senior unsecured basis by the Company and certain of the Company's direct and indirect domestic subsidiaries.
Everi stated: "The company intends to use the proceeds from the notes to redeem in full its 7.5 per cent Senior Unsecured Notes due 2025 and to pay related fees and expenses and, upon consummation of the credit facility refinancing described below, to repay a portion of the borrowings outstanding under its existing credit facilities. Following the closing of the offering, the company intends to enter into certain new credit facilities, the proceeds of which, together with cash on hand, are intended to be used to repay in full the remaining outstanding borrowings under its existing credit facilities. The consummation of the offering of notes is not conditioned upon the consummation of the Credit Facility Refinancing.
"The notes will be offered and sold only to qualified institutional buyers in accordance with Rule 144A under the Securities Act of 1933, as amended, and to non-US persons in accordance with Regulation S under the Securities Act. The Notes and the guarantees thereof will not be registered under the Securities Act or state securities laws and may not be offered or sold in the United States absent registration or an applicable exemption from the registration requirements of the Securities Act and applicable state securities laws," Everi added.