By
Phil
- 17 August 2023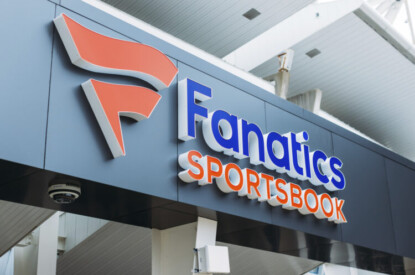 After six months of beta testing, Fanatics Betting and Gaming, the online and retail sports betting subsidiary of Fanatics Holdings is aiming to redefine the sports betting customer experience with the launch of the Fanatics Sportsbook online in Maryland, Massachusetts, Ohio and Tennessee. 
After six months of beta testing, the Fanatics Sportsbook app is now available for download on iOS and Android for sports fans living and visiting the states of Maryland, Massachusetts, Ohio and Tennessee.
The Fanatics Sportsbook makes being a fan easy with fast signup, easy betting, transparent withdrawals, an industry-leading search functionality and a curated Discover page with the sports and bets that matter most to a customer. Sports fans can find live scores, plus lines and odds for their favorite teams and athletes. Fanatics Sportsbook features everything from moneyline bets, to spread bets, over-unders, player props, live in-game betting markets, and the always popular Same Game Parlays (SGPs).
"After six months of beta testing, we are excited to officially launch the Fanatics Sportsbook product to the public," said Scot McClintic, Chief Product Officer, Fanatics Betting and Gaming. "We are laser focused on solving pain points facing customers by offering a faster, easier, and a more rewarding sports betting experience. The strategic patience to build a product for the long-term has given us an opportunity to redefine a customer's expectation of what a sportsbook should be. With the Fanatics Sportsbook product foundation built and wholly owned, customers should expect unparalleled speed of feature improvement, delivery, and innovation."
The Fanatics Sportsbook app was built natively on iOS and Android. The design, speed and quality of the navigation experience rivals the sports betting apps in the market today that were not built specifically for iOS and Android.  Building natively allows the Fanatics Sportsbook to perform over time at a level consistent with other technology-first companies.
It uses FanCash as The Currency of Sport.  Earning FanCash is the first step to participation in the loyalty program for the Fanatics digital platform. The vision is a program that rewards fans with access to experiences that money can't buy. FanCash, the backbone of the Fanatics loyalty program, can be converted dollar-for-dollar into Bonus Bets and can also be used to purchase team merchandise at Fanatics.com.
Fanatics Betting and Gaming is the first company to enter the sports betting market with the backing of a parent company that has been focused on the sports fan for years. Fanatics is building a one-of-a-kind sports ecosystem where sports fans can go to one location and buy team merchandise, find collectibles and place a wager on their favorite teams.
With Fanatics Betting and Gaming's recent acquisition of the US businesses of PointsBet and its proprietary Banach Technology, the Fanatics Sportsbook will integrate the best parts of the PointsBet tech platform to supercharge its sports betting engine.  The Fanatics Sportsbook will also leverage PointsBet's quantitative driven trading models from Banach Technology in its new state-of-the-art risk and trading platform.  The Fanatics Sportsbook will offer legal sports betting markets on professional and college football, basketball, hockey and baseball, as well as golf, tennis, motorsports, boxing, MMA and much more. The development and trading of sports betting markets will be done in house at Fanatics Betting and Gaming.
The Fanatics Sportsbook is making a profound commitment to the customer with a world class Help Center, chat experience and knowledgeable agents with 24/7 coverage. Customers will also have access to Responsible Gaming tools along with some new innovations that will be rolled out this fall so customers can analyze and manage their time, money and play patterns.