By
Phil
- 24 August 2020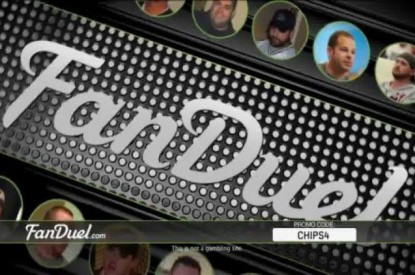 FanDuel has expanded its industry-leading fantasy sports products with the launch of Best Ball and Daily Snake Drafts ahead of the football season.
Best Ball contests are the simplest way to play fantasy football bringing the popular season-long fantasy game on to FanDuel's fantasy platform. The Pro Football Best Ball slates are small, single-entry contests with a shared player pool. Users draft a 20 player fantasy team before or during the football season, then keep that team for the remainder of the season. Unlike other FanDuel contests, there is no salary cap and one player per team.
There are also no trades or waiver claims like other season long fantasy football products. Every week, FanDuel automatically combines the scores of your best players at each position (9 players in total) to generate your score for that week. There are only 2-12 users in each contest, and the user with the highest cumulative score at the end of the season wins. As of today, Best Ball contests are available on FanDuel.com or via the FanDuel DFS app, and you can choose from a variety of contest sizes and entry fees starting at $1.
"Best Ball games are perfect for sports fans looking to play fantasy for the first time, or who love the season-long fantasy format," said John Griffin, General Manager Fantasy, FanDuel Group. "These contests are a hybrid of season-long and daily fantasy, and users can draft a team once and never have to set their lineups again or watch waiver wires, which is incredibly appealing to fans of all levels."
To celebrate the launch of Best Ball, FanDuel will debut a new commercial featuring former NFL Head Football Coach, Jeff Fisher. The new spot from BBH NY, highlights the fact that FanDuel's new fantasy sports addition is simple and easy to play. In the hilarious spot, Coach Fisher helps a fan with his Best Ball picks, while multitasking in the kitchen. Only 15 wins shy of being in the top-10 winningest coaches of all time, Coach Fisher is not only a world class talent evaluator, he also cooks a mean paella.
FanDuel will also offer daily Snake Draft contests for select NBA, NHL, golf and MLB games. Snake Draft contests for the football season will be available in early September. Daily Snake Drafts are single-entry, easy-to-enter, small contests with a shared player pool, letting you draft a team for each game day or week. Unlike other FanDuel contests, there's no salary cap. In addition, the player pool is shared so players can only be drafted by one user. Everyone in the contest picks players one after another in real-time, with 30 seconds to pick, until your rosters for that week are full.