By
Phil
- 5 May 2015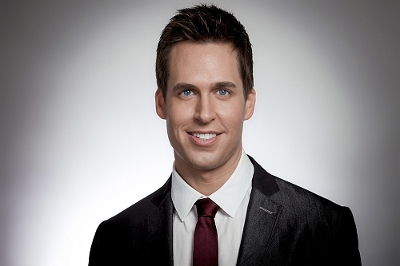 Industry veteran Darion Lowenstein has joined Gamblit Gaming as Chief Marketing Officer with current CMO David Chang being appointed Head of Industry Relations.
The move comes as Gamblit Gaming transitions into an operational company with two distinct marketing initiatives: revenue generation and industry outreach.
Eric Meyerhofer, CEO of Gamblit Gaming, said: "David has been instrumental in setting the stage for our upcoming launch. Darion's long history of hit games will help realize our vision. I'm thrilled to welcome Darion to our team – giving David the opportunity to focus his energy on industry relations. This dual effort will put Gamblit Gaming in a powerful leadership position to best capture the marketplace opportunity before us."
As CMO, Darion will oversee the strategy, partnerships, marketing, product management and monetization of casual games with real-money wagering for casinos and mobile devices. He brings nearly 20 years of video game experience to this role, having produced and directed some of the biggest titles in the industry across console, mobile and social, at companies like Activision, Electronic Arts, Rockstar Games, and most recently as VP of Game Development at Scopely. He's been an integral part of 10 #1 mobile games and 14 Top 5 console campaigns.
"I'm excited to join Gamblit Gaming at a time when mobile and casino games are on the verge of a revolution," said Mr. Lowenstein. "I haven't seen an opportunity like this to innovate in a space since mobile games started taking off, and I truly believe Gamblit is leading the charge."
As the new Head of Industry Relations, David Chang will continue to focus on liaising with both the gaming and gambling sectors. The role also demands David's continued attention in generating exposure and heightening awareness of the company's products to both industries. Before joining the company, he founded Gamiker, Inc., OnNet Europe GmbH, and was IGN's Managing Director of International Business.
"My move from CMO to Industry Relations aligns with Gamblit's trajectory, progressing from formation and initial planning stages to an operational entity," said Mr. Chang. "I'm eager to work closely with Darion as he sets and executes marketing strategy for the company."