By
Phil
- 11 August 2020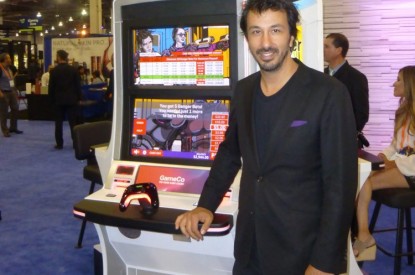 GameCo has now launched iGameCo, a new brand taking the company into the world of esports betting, skill-based iGaming, and Video Game Gambling for regulated mobile casinos and sportsbooks across the United States and abroad in a partnership with GRID.
iGameCo has launched with three offerings: skill-based iGaming, esports betting, and Freeplay Gambling.
iGameCo is planning to release skill-based iGaming products across many player-favourite categories, spanning Match 3, spot the difference, and sports. The company has already established distribution agreements with industry leaders, such as ReelPlay and G.games, for broad release of iGameCo games.
Through its partnership with ReelPlay, iGameCo will release games to top online casinos in Europe. The company has also partnered with G.games, a multi-award winning games supplier focusing on highly entertaining and innovative games.
In addition to online Video Game Gambling, iGameCo offers the only full-service esports betting solution specifically built for the North American sports betting market. With the increased interest in esports wagering, iGameCo combines the premiere esports data platform created by Berlin-based GRID with a desktop and mobile frontend and offers odds and trading for regulated esports betting. iGameCo provides all the necessary tools for sportsbooks and casinos to capitalise on the growth of esports wagering, which is estimated to generate $17bn in handle in 2020. Wagering on professional esports is currently legal in at least seven US jurisdictions and expect that number to rise as sports betting becomes legal in more jurisdictions. iGameCo has several partnerships and programs that will be announced in coming weeks.
"iGameCo is the culmination of years of research and development in combining video games and esports for regulated casinos and we're proud to bring our leadership in land-based Video Game Gambling to digital casinos and sportsbooks," said Blaine Graboyes, Co-Founder and CEO of GameCo. "We invented the first-ever skill-based games for retail casinos and now we're expanding the category to bring this experience to regulated gaming markets worldwide, providing casinos with the products to attract and monetize the next generations of customers. Esports gambling is a tremendous untapped market across North America. In partnering with GRID, our combined industry knowledge, infrastructure, and technology will usher in a new era of engagement. We are thrilled to help make esports analytics and betting accessible for sportsbooks and players."
GameCo will bring GRID's esports data platform to both digital and physical casino operators in the United States, Canada, and Mexico. For the first time, casino operators in North America will have the ability to create and offer esports betting odds in jurisdictions where sports betting is legal. GRID's data platform supports the likes of Counter-Strike: Global Offensive, Dota 2, League of Legends, and PUBG.
Moritz Maurer, CEO of GRID, spoke to the company's ability to activate and innovate through this collaboration: "GameCo has cracked the code for revolutionizing the casino experience for a generation that is used to, and expects, quality game-play in an accessible way. We are always looking for strong partners who believe in esports and its potential in the same way we do. GameCo was a clear choice in this regard and we are excited to expand our platform and efforts to a broader audience."
Caption: Blaine Graboyes