By
Phil
- 3 April 2017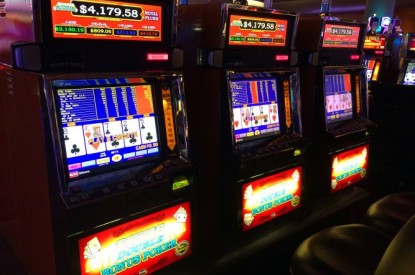 Gaming Support has completed its first installation via its new partnership with J.P. Slots/Dynasty Games at the Palms Casino Resort in Las Vegas.
The install has seen Gaming Support's Jackpot Controller go live at the Palms. Jackpot Controller allows operators to generate up to 16 types of jackpots including Mystery or Progressive Jackpots but only requires a single Slot Interface Board to work. Standard features available in this controller include Multi Game and Multi Denom as well as scheduling maximum number of hits and scheduling of start and end times.
All connected devices are visible at a glance and reports can easily be shared as an email. Gaming Support's Jackpot Controller works with practically any slot machine on the market. Operators can remotely manage jackpots, update settings, emphasise jackpot values and trigger special effects all from the comfort of their iPad.
A spokesperson for Gaming Support said: "We are thrilled to present our new product combining Gaming Support's Link Progressive Jackpot Controller together with J.P. Slots video display product at Palms Casino Resort in Las Vegas. Gaming Support's Jackpot Controller have been around for many years and are popular in Nevada, however our collaboration with JP Slots is our first of many to come, providing players with an experience like never before. J.P. Slots' video display installation attracts players and increases play with colourful, high visibility jackpot values. The new product is ready for play through our cooperation with Dynasty Games, who has distributed and installed the product. Our Jackpot Controllers are available in both Stand Alone or Link Progressive that supports up to 250 machines per controller."