By
Phil
- 9 August 2018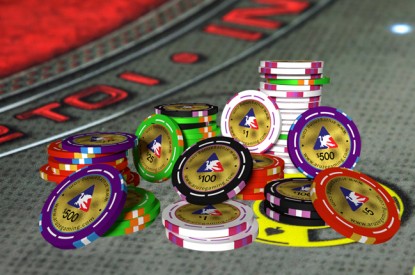 Aruze Gaming America has entered into a distribution agreement with Genesis Gaming Solutions to distribute Aruze Gaming's casino gaming chips in conjunction with Genesis Gaming Solutions' industry-leading Bravo system product line.
The Bravo product line consists of Bravo Pit, Bravo Poker, and Bravo Cage. The Bravo Pit and Poker systems are renowned for providing casino operators with a complete table game management and player tracking solution that enhances rating accuracy and operational efficiency. This system also incorporates the latest patented sensor technologies, including RFID. BRAVO® Cage is the latest addition to the product suite, delivering an intuitive all-in-one cage management and inventory tracking system that dramatically improves operations.
"We are delighted to be working in partnership with Aruze Gaming, acting as their distributor for chips including RFID," comments Randy Knust, President, Genesis Gaming Solutions. "Combined with our industry-leading Bravo system, this partnership will enable us to give the industry a truly complete RFID tracking solution that is secure, accurate and most importantly cost-effective in delivering advanced analytics to casinos looking to further improve operations."
Coupled with the recently announced Walker Digital Table System partnership, Aruze Gaming has forged a solution that fuses industry-leading RFID PJM 3.0™ technology, a powerful Genesis Gaming Solutions' BRAVO® system product line, and a competitively positioned RFID casino chip. Aruze Gaming's strategy on their new venture of RFID Casino Chips and non-RFID Casino Chips is to provide high-quality chips with unparalleled security at highly competitive pricing.
"As an operator, I know there is a huge demand for a product that allows casinos to correctly reinvest in their table games players," said Eric Persson, Global Chief Operating Officer and President of Aruze Gaming America. "The only thing that has stopped RFID chips from being widespread is the price. Aruze is offering a comprehensive RFID chip product at less than half the cost of our competitors."
Brandon Knowles, Director of Table Games at Aruze Gaming America, added: "It's difficult to imagine a market dynamic better than this — powerful products, industry-leading partners, and a world hungry for data. This is the triple threat."