By
Lewis
- 21 April 2021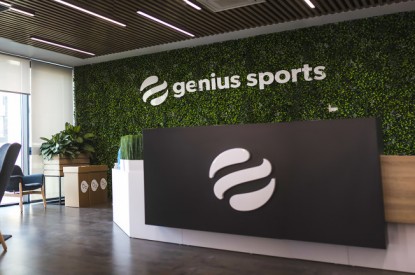 Genius Sports Group has completed its business combination with dMY Technology Group (dMY) following a meeting of dMY's stockholders held on April 16.
Upon completion of the business combination, the combined company changed its name to Genius Sports Limited.
Beginning on April 21, Genius Sports' ordinary shares and warrants will trade on the New York Stock Exchange under the ticker symbols "GENI" and "GENI WS", respectively.
With over $145m in cash and no financial debt on the balance sheet, Genius Sports believes it is poised to capitalise on the considerable growth expected in the global online sports betting market.
"As Genius Sports enters an exciting new chapter in its history, we are uniquely positioned at the heart of the world's sports, betting and media ecosystem," explained Mark Locke, Chief Executive Officer and Co-Founder of Genius Sports.
"Our merger with dMY II and listing on the NYSE are a testament to the enormous opportunity ahead of us as we leverage our unique scale, drive innovation and deliver products that help our partners create new and immersive experiences for sports fans around the world."
"With its proprietary technology, unparalleled access to data and growing network of partnerships, GSG is powering the global sports, betting and media ecosystem," said Niccolo de Masi, Chief Executive Officer of dMY Technology Group.
"What's more, the company benefits from a strong competitive moat and clear, promising growth opportunities that should drive compelling value for shareholders over the long-term."
Mark Locke will continue to lead the business as Chief Executive Officer. The Board of Directors will initially consist of eight members, including Mark Locke; Chairman David Levy; dMY II's Chairman Harry You and CEO Niccolo de Masi; Apax Partners' Albert Costa Centena, Gabriele Cipparrone and Roxana Mirica; and Oakvale Capital's Daniel Burns.