By
Phil
- 1 August 2022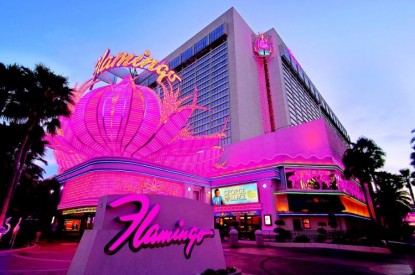 The Las Vegas Strip enjoyed its best ever June in terms of revenue, marking the16th consecutive month of $1bn plus revenues with the 2021-22 year enjoying the highest 12-months of GGR in history.
It was the fifth highest month of revenue for Nevada. June generated gaming revenues of $14.63bn, surpassing the previous record of $12.7bn from 2007 to 2008, marking a 37.3 per cent increase in win for the year as a whole and a jump of 14.2 per cent from the pre-pandemic 2019 to 2020.
The Strip generated $734.8m of the $1.277bn total, equating to 57 per cent of the state's total with baccarat fuelling the increase.
Michael Lawton, the Control Board's senior economic analyst, said: "Nevada continued to record gaming win amounts in excess of prepandemic levels in June with $1.28bn in win. The majority of the submarkets in Clark County in addition to several submarkets outside of Clark County continue to face difficult year-over-year comparisons and growth, as anticipated, is decelerating compared with calendar year 2021. On the positive side, with the exception of North Las Vegas and Laughlin, all the state's major submarkets' gaming win totals increased over June 2019."
The news wasn't so great beyond the Strip.
However, removing the success of the Strip, the remaining revenues fell by 7.5 per cent compared with June 2021.
Downtown dropped by 11.6 per cent to $69.9m with Boulder down 11.9 per cent to $86m. North Las Vegas fell by 8.3 per cent to $22.5m, Laughlin dropped by 14.7 per cent to $36.4m and Clark County declined by 1.1 per cent to $146.1 million.
Slot win statewide fell by 1.9 per cent to $838.8m whilst tables, excluding baccarat fell 0.5 per cent. Baccarat win boomed by 237.3 per cent to reach $143.2m with drop coming in at $656.5m, representing an increase of two per cent. The state's sportsbooks generated $23.8m, falling18.3 per cent.
Joe Greff, a gaming industry analyst at J.P. Morgan, said: "Sequentially, on a per-day basis, Las Vegas Strip gross gaming revenue increased four per cent, with some benefit from favorable baccarat hold in the month. Las Vegas Locals gross gaming revenue increased three per cent sequentially on a per-day basis, as the market was more resilient than most other regional markets. For the second quarter of 2022 vs. 2019, Strip GGR was 27 percent above and LV Locals GGR was 24 percent higher."