By
Phil
- 28 October 2019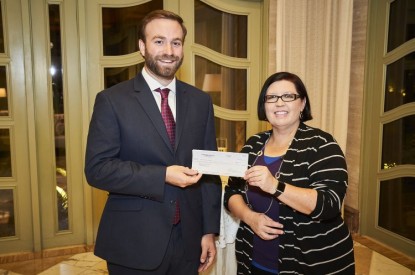 The International Association of Gaming Advisors (IAGA) has announced the recipients of the 2019 Shannon Bybee Scholarship Award, an annual program that awards prizes for the best scholarly research papers written on relevant gaming topics by accredited law school students as part of their class work during the school year.
Annual submissions are solicited from law students in North American law schools and judged by a committee of IAGA member attorneys practicing gaming law. The 2019 scholarship recipients are:
"The History that Preceded Historical Gaming: How Parimutuel Wagering Won its Place in America, as Typified by Kentucky" by Alex Gardner, Vanderbilt University Law School.
"Surveillance as a Tool for Efficiency and Legal Concerns" by Corey Hallquist, University of Nevada, Las Vegas William S. Boyd School of Law
"This year we received a diverse selection of submissions from law students throughout North America, and this year's applicants addressed issues ranging from surveillance and pari-mutuel wagering to checks and balances in the video game industry and the normalisation of gaming regulations," commented Jennifer Roberts, Bybee Scholarship Committee CoChair and Associate Director of the University of Nevada, Las Vegas (UNLV) International Center for Gaming Regulation. "The Bybee Scholarship is an excellent way to encourage the next generation of gaming industry legal experts to become engaged in critical gaming issues, and we are pleased that we continue to receive such excellent and thought-provoking submissions."
The Shannon Bybee Scholarship Award was established to honor the memory of Shannon Bybee, one of IAGA's founders who had a distinguished career as a gaming attorney, Nevada regulator, industry executive and pioneer in the field of education in casino operations and gaming law. Inducted into the American Gaming Association's Hall of Fame in 2002 because of his significant contributions to responsible gaming, Bybee also played an important role in the development of problem gambling regulations and advocacy.
This year's Bybee Scholarship Award was generously sponsored by Everi. 2020 Deadline for Submissions Announced IAGA also announced that the 2020 deadline for submissions will be June 30, and the winning papers will be announced during the 2020 IAGA Cocktail Reception held during the Global Gaming Expo (G2E) exhibition in Las Vegas.
Caption: Alex Gardner with Jennifer Roberts