By
Phil
- 7 October 2019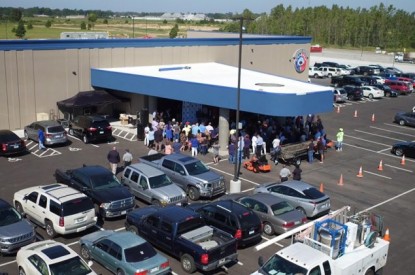 International Game Technology has extended its US sports betting footprint to Arkansas with the recent IGT PlaySports deployment at the Saracen Casino Annex in Pine Bluff, Arkansas.
The unique Quapaw Nation-operated facility sits adjacent to the Tribe's in-development, Saracen Casino Resort, and is processing retail sports bets through the PlaySports platform and the venue's PlaySports kiosks. IGT is contracted to also provide sports betting technology at the Saracen Casino Resort when the venue opens in 2020.
"The market-readiness of the IGT PlaySports solution and the experience of our team enabled IGT to make sports betting a reality at the Saracen Casino Annex on an accelerated timeline," said Enrico Drago, IGT PlayDigital Senior Vice President. "Adding Arkansas to the growing list of states with IGT PlaySports deployment was another important milestone that validates IGT's leadership as a B2B platform provider. We look forward to expanding our relationship with the Quapaw Nation when the Saracen Casino Resort opens next year."
With this deployment, IGT PlaySports is now powering sports betting in ten U.S. states and at a range of betting venues in Arkansas, Indiana, Iowa, Pennsylvania, New York, New Jersey, Mississippi, West Virginia, Rhode Island and Nevada.