By
Phil
- 6 October 2014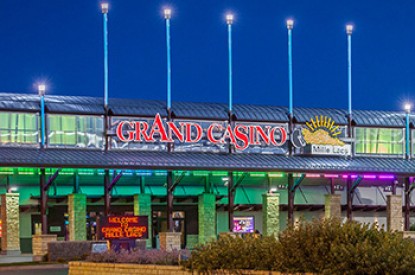 IGT has reached an agreement after an in-depth RFP process with Mille Lacs Corporate Ventures, which has elected to continue with IGT and upgrade IGT Advantage systems solutions at Grand Casino Mille Lacs and Grand Casino Hinckley, located in Minnesota.
Both Grand Casinos properties will enhance their IGT Advantage systems to increase the ability to respond to player needs, provide unique and personalized player experiences and drive incremental revenue.
"We're excited to continue our partnership with IGT and looking forward to utilizing the system for multiple unique application integrations to fuel our market leadership," said Joseph Nayquonabe, Mille Lacs Corporate Ventures Commissioner of Corporate Affairs. "We're able to personalize player interactions with meaningful promotions that drive measurable results for us and more excitement and engagement for our players with cool technologies and special bonusing features that players love."
The IGT Advantage systems upgrade provides Grand Casinos properties with leading technologies including Service Window, Floor Manager and Media Manager, enhancing the Casinos' advancement toward fully functioning Game-to-System (G2S) floor integration.
"We're proud to continue our great relationship with our partners at Mille Lacs Corporate Ventures and Grand Casinos by providing the most advanced systems technologies available to drive ROI and player engagement," said Mark Wiedemer, IGT Director Global System Sales. "IGT is recognized as the provider of systems that truly enhance casino relationships with players, and we look forward to continued success at Grand Casino Mille Lacs and Grand Casino Hinckley."