By
Lewis
- 20 July 2023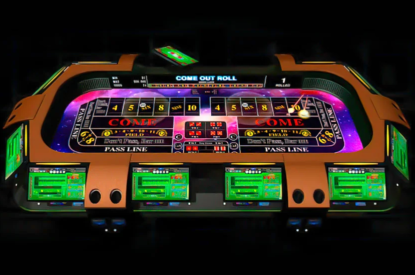 Interblock has announced a strategic acquisition of specific assets from Aruze Gaming America Inc., a move that accelerates several of Interblock's strategic initiatives, while solidifying its commitment to delivering innovative and competitive solutions to the gaming industry.
 
"The Aruze acquisition creates a significant portfolio of innovative synergies we intend to bring to the market before the end of this calendar year. Aruze Gaming provides us with a new level of diversity we feel will accelerate our vision to make Interblock synonymous with table game technology," said John Connelly, Global CEO of Interblock. "As we continue to differentiate ourselves in the gaming industry, this acquisition empowers us to offer a broader range of high-quality, innovative gaming solutions to our valued partners in both a traditional and online offering."
 
Interblock assures its stakeholders that the aspects that have made the company successful will remain unchanged. Clients can expect the same level of high-quality service and the continued availability of their favored products. The existing teams that they are accustomed to dealing with will remain in place to ensure a smooth transition and the continuation of excellent customer service.
 
Through this acquisition, Interblock plans to integrate Aruze's reputable Electronic Table Games product line into its portfolio and expand its workforce to more than 700 employees worldwide. The company is committed to a seamless transition of support, service, and excellence, leveraging its robust support structure.
On July 18, Play Synergy announced it is to buy Aruze Gaming America's slot operations, which includes its land-based and online gaming assets after Aruze confirmed it is closing its Las Vegas headquarters next month, with the loss of 100 jobs. Aruze Gaming America entered Chapter 11 bankruptcy protection in February of this year.