By
Phil
- 8 April 2016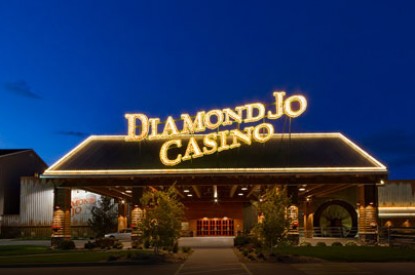 The American Gaming Association (AGA) and the Iowa Gaming Association (IGA) are recognising the 25th anniversary of Iowa's casino gaming industry; a US$1bn economic engine that supports 9,500 good jobs and has become a bedrock industry in the state.
Iowa became one of the first states outside of Nevada and New Jersey to welcome casino gaming when riverboats began operating on April 1, 1991.
Since 1991, Iowa casinos have generated more than US$6bn in tax revenue for the state and provided nearly 29,000 grants worth US$1.4bn to charitable organizations. Casinos also have embraced the "Buy Iowa First" program by purchasing an average of 84 per cent to 89 per cent of all products and services from Iowa-based companies; and served as the largest collective tourist attraction in the state, bringing nearly 22 million visitors to its properties.
On the human resources side, the Iowan casinos offer fulfilling careers with more than 1,600 employees having worked in the industry for at least ten years, and where more than half (53 per cent) industry employees are women.
"Given its 25 years of delivering big results, it's no surprise that casino gaming is embraced by Iowans," said Geoff Freeman, president and CEO of the AGA. "From unmatched economic contributions to vital tax revenue and good jobs, casino gaming has surpassed even the highest of expectations and become a bedrock industry in Iowa."
"No one could have imagined 2.5 decades ago the vision by a few legislators would create such an important employer and premier entertainment destination in many communities," said Wes Ehrecke, president & CEO of the IGA. "It is truly one of the best business success stories we should all be proud of. With billions of dollars invested in the property and deep roots in their respective community, I have no doubt Iowa's state regulated commercial casinos will continue for the next 25 years to be a viable part of Iowa's economy and add value to the state's entertainment and tourism industries."
In June, last year, AGA released survey research that found that Iowans across the political spectrum embrace casino gaming, with liberals (72 per cent) and conservatives (65 per cent) alike saying casinos have helped with economic development and job creation in the state. By a 2-1 margin, likely Iowa caucus-goers said gaming has had a positive effect on Iowa.
As part of its Gaming Votes initiative to educate presidential candidates about the gaming industry in Iowa, AGA released its first-ever voting guide ahead of the February caucuses to the nearly 10,000 gaming employees. AGA, in partnership with IGA, also convened its first on-the-ground event of the initiative at Ameristar Council Bluffs with Congressman David Young and community leaders.
The American Gaming Association is the premier national trade group representing the $240bn US casino industry, which supports 1.7m jobs in 40 states. AGA members include commercial and tribal casino operators, suppliers and other entities affiliated with the gaming industry. It is the mission of the AGA to be the single most effective champion of the industry, relentlessly protecting against harmful and often misinformed public policies, and paving a path for growth, innovation and reinvestment.