By
Phil
- 23 March 2017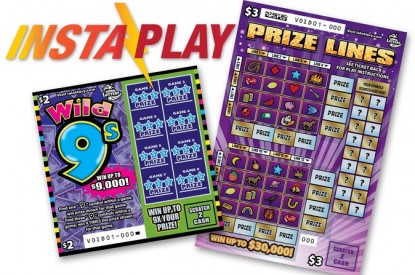 The Iowa Lottery has extended its gaming systems contract with Scientific Games for two additional years, and its instant games contract for one additional year.
The company will continue to power the Lottery's systems and point-of-sale technology at nearly 2,400 Iowa retailers, as well as provide innovative instant, draw and fast play games that bring entertainment and prizes to Iowa players. With $366.9 million in retail sales in 2016, the Lottery experienced a record year for sales and proceeds to the state.
Terry Rich, Chief Executive Officer, Iowa Lottery, said: "We appreciate the working relationship we have had with Scientific Games over the last 20 years. We've produced a record of innovation, consistent delivery, and most importantly, increased returns to our state beneficiaries."
The Iowa Lottery's total retail sales have grown nearly 13 percent in the last year, providing record funding for state programs including new recreation areas, veteran affairs, agriculture, tourism, and research at Iowa universities.
Pat McHugh, Senior Vice President, Global Lottery Systems for Scientific Games, said: "The Iowa Lottery's long history of integrity, thought leadership and spirit of innovation shines through in everything they do. The Lottery's management team has applied strategic business practices to driving responsible growth, and we are honored to provide the technology powering their efforts. These contract extensions represent the Iowa Lottery's confidence in our technology, games and services."
In addition to providing draw and fast-play games, Scientific Games collaborates with the Iowa Lottery team to bring a portfolio of instant games to players, including top-sellers like Prize Lines, Wild 9s, Holiday Sparkle and Holiday Cheer. In the last 10 years, the Lottery's instant game retail sales have increased more than 80 percent.
John Schulz, Senior Vice President of Instant Products for Scientific Games, said, "The Iowa Lottery has built a very successful brand, and continually evolves its portfolio of instant games to keep players excited. We are honored to be a part of this success and provide the Lottery with new, innovative instant products to help drive its growth."
The Iowa Lottery was created in 1985 and has since contributed more than $1.7bn in profits to the state.
Scientific Games is the world's leading supplier of lottery instant games, and provides games, technology and services to more than 150 lotteries globally, including nearly every North American lottery.