By
Lewis
- 18 March 2021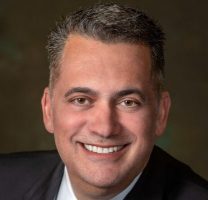 ISI Race and Sports has selected Global Payments' iGaming solutions, specifically the sports betting feature, to advance their online offerings.
Founded in 1999, ISI Race and Sports is a global provider of turnkey race and sportsbook software and solutions. Global Payments' sports betting technology enables ISI Race and Sports to leverage ACH guaranteed services, providing a seamless funding experience to sportsbook users via their smart devices.
Global Payments' suite of iGaming solutions equips players with the tools to fund bets electronically and receive real-time access to earnings using their "on file" checking accounts, simplifying the account funding process from start to finish.
Global payments' VIP Lightspeed platform powers funding and withdrawals for online sports betting, while VIP Preferred e-check network allows users to effortlessly access funds from their checking account.
"Global Payments Gaming Solutions' technology strives to improve the gaming experience for patrons wherever they choose to play," explained Christopher Justice, president, Global Payments Gaming Solutions.
"We are thrilled to partner with ISI Race and Sports to help them build upon their sports betting capabilities and enhance the online gaming experience for consumers."